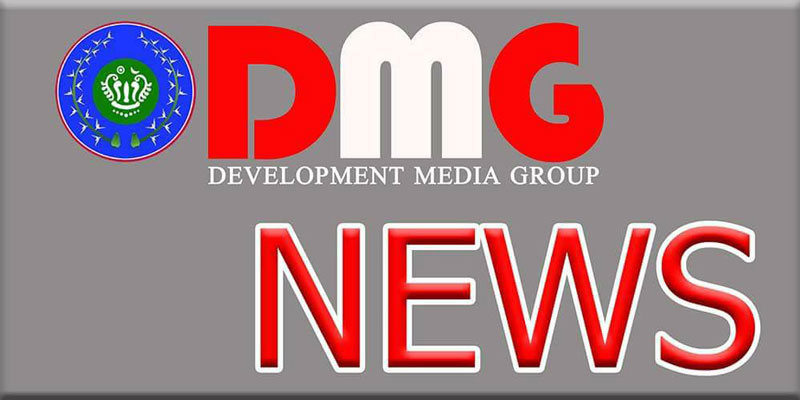 Aung Htein | DMG
10 January 2021, Minbya 
One woman was killed and nine others were injured by an explosion on January 10 in Sabar Htar village, Minbya Township, according to local villagers. 
The 45-year-old female victim named Daw Hla Than Wai was pronounced dead at the scene. Those wounded included men, women and children, with ages ranging from 3 to 40, said U Myo Zaw Aung, the administrator of Sabar Htar village. 
"When we heard an explosion, we looked around and saw people crying near the house where the blast occurred. When we went to the house, everyone was lying down, and one died on the spot," he said. "There was a crater near their house, and we found pieces of lead and iron. We didn't know exactly whether it was a landmine or grenade explosion as we made arrangements to send the victims to the hospital." 
Ma Ma Than Htay, one of the victims, said she and the others were injured in the explosion as they were at home conversing on Sunday afternoon. 
"The blast happened while we were sitting inside the house. We heard an explosion and it wasn't until I bled that I realised I had been injured. The blast injured my forehead and knees, and I was terrified," said the 23-year-old. 
Of the nine injured, three victims — identified as Ko Than Shwe Maung, 26, Daw Nu Nu Than, 40, and Maung Tin Kyaw, 16 — were severely wounded and were transferred to Mrauk-U Hospital. The remaining six victims are said to be not in critical condition and are receiving medical treatment at Myaungbwe station hospital. 
It has been about two months since fighting between the Tatmadaw and the Arakan Army (AA) was reported in Arakan State, but despite the cessation of hostilities, residents in the conflict zone are still suffering from the effects of landmines and other explosive remnants of war (ERW). 
Daw Khaing San May, a woman from Khabaw village in Kyauktaw Township, was seriously injured after stepping on a landmine near the village on January 4. 
Clashes between the military and the Arakan Army have flared with regularity in western Myanmar since late 2018, but over the past two months the warring parties have reached a détente and dialogue between the respective leaderships is ongoing, raising hopes that a more permanent peace may be on the horizon.