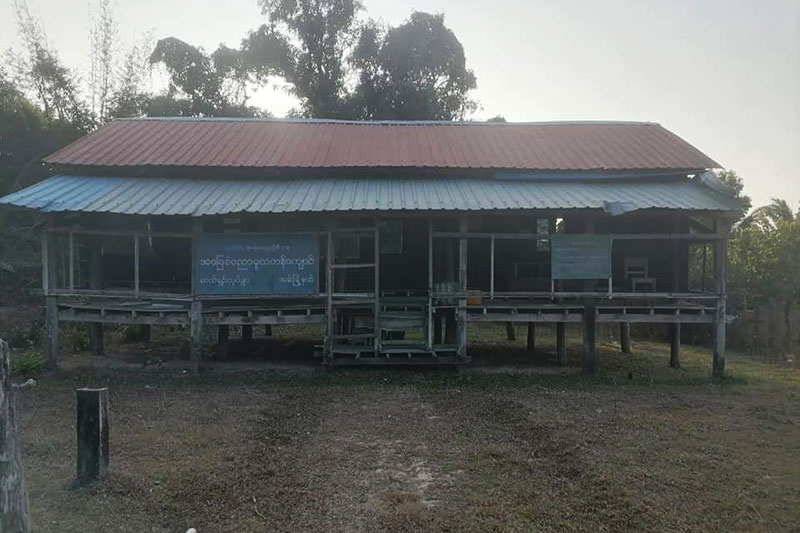 DMG | Aung Kaung Zaw
19 January 2021, Ann 
Since a primary school building in Ann Township's Sae Shay village is deteriorating, villagers want the government to restore the building.
U Khin Hla Maung, a resident of the village in Arakan State, said the school building was constructed in 2000 by a self-help project, but the building's roof and floor are deteriorating. 
The government should refurbish the school, he said. 
"The building is not suitable for the children now. It is dangerous for them. If we do not want them to study at the village school, they will have to go to another school about 1 mile from the village," he said. 
A school committee submitted an appeal to the township education office seeking to rebuild the school building in 2020, said U Maung Soe Khaing, a member of the committee.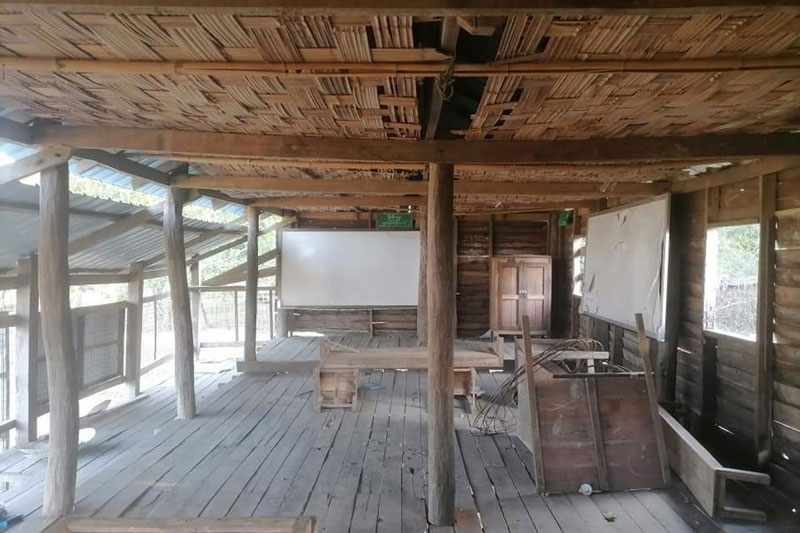 "The floor and the roof are broken now. It needs to be rebuilt. If the government does not build a new building, we will have to build it under a self-help project," he said.
The village has approximately 40 primary students and it is difficult for them to go to school in other villages because they are far from their village, he added. 
The school, 30-ft by 25-ft in area, has enough teachers, but it requires classrooms, a toilet and other teaching aids, the committee has said.