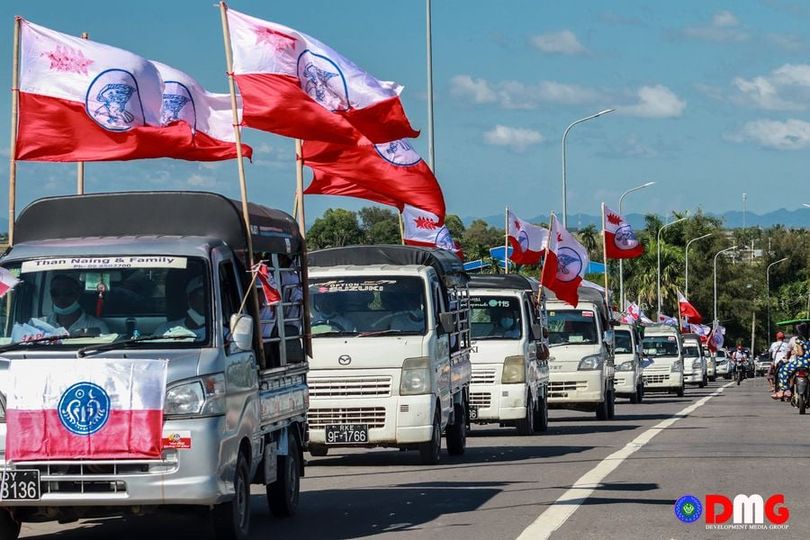 DMG Newsroom
7 February 2021, Sittwe

Dozens of civil society organisations in Arakan State released a statement on February 7 urging the Arakan National Party to reverse course regarding its decision to accept an offer for membership on the military junta's State Administration Council.

"We seriously urge the ANP to reconsider its decision accepting as a member of the State Administration Council and to cancel it," said the statement, signed by 47 local CSOs.

"We oppose a group that seized power without the people's consent. And, I think we should not work with such a group," said Ko Zaw Zaw Tun, a member of the Rakhine Ethnics Congress, one of the signatory CSOs. "Arakan society should not be involved in an organisation that monopolises power."

The ANP has signalled its willingness to be involved in the State Administration Council, which was formed after the Tatmadaw seized power in the pre-dawn hours of February 1.

Sunday's statement from the CSOs said they believe the entire Arakanese community should stand fully for democracy and human rights. It urged all political parties, organisations and individuals not to cooperate with or support any administration that lacks political legitimacy and was formed without the consent of the people.

It also said the signatories denounce any organisation involved in activities that contribute to democratic backsliding, human rights violations and neglect or oppression of local people, which the statement said were happening currently.