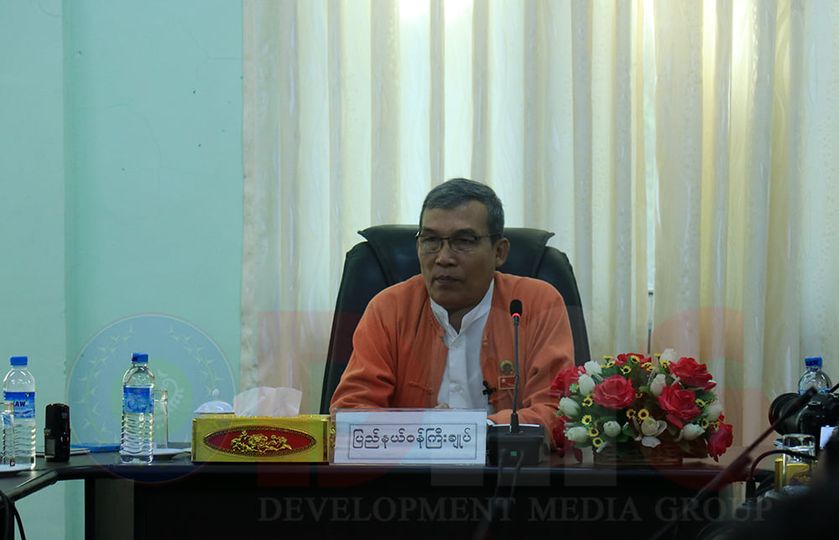 DMG Newsroom
11 February 2021, Sittwe 
Former Arakan State Chief Minister U Nyi Pu and two fellow National League for Democracy (NLD) politicians in Arakan State have been detained by the Tatmadaw in recent days, with their whereabouts unknown and no contact made with them as of Thursday afternoon, family members said. 
In addition to the deposed chief minister, the NLD's former Lower House lawmaker for Gwa Township U Ye Khaung Nyunt and one of the party's ex-MPs for Taungup Township in the state legislature, U Min Aung, were taken into custody this week. 
U Nyi Pu was picked up by security personnel at around 10 p.m. on February 10, and U Ye Khaung Nyunt was taken away at around 1 a.m. on February 11, according to family members.
"My father was abducted by security members, reportedly for questioning," said Ma Kyi Kyi Oo, U Nyi Pu's daughter. "I have not been in contact with my father yet. My main concern is my father's health condition. It would be better to send my father back soon." 
U Nyi Pu was detained in an initial roundup of government leaders as part of the military's February 1 coup, but he was released two days later and placed under house arrest. 
U Min Aung, the Arakan State legislator, was detained at the local police station in Taungup town on Tuesday afternoon and was taken away by the Tatmadaw that evening, according to family members. 
Officials at the police station in Taungup said they would file a case against U Min Aung under the Natural Disaster Management Law, but he has not yet been charged, according to Daw Myat Wut Yee, the detained lawmaker's wife. 
"There are a lot of people in Taungup who are holding pro-military rallies, but they are not being prosecuted under any law," she said. "People all over the town, including Ko Min Aung, were protesting against the dictatorship. I would like to ask the Tatmadaw to release Ko Min Aung as soon as possible, because he was wrongfully arrested." 
Family members have not yet been in contact with U Min Aung, and his whereabouts remain unknown, Daw Myat Wut Yee added.