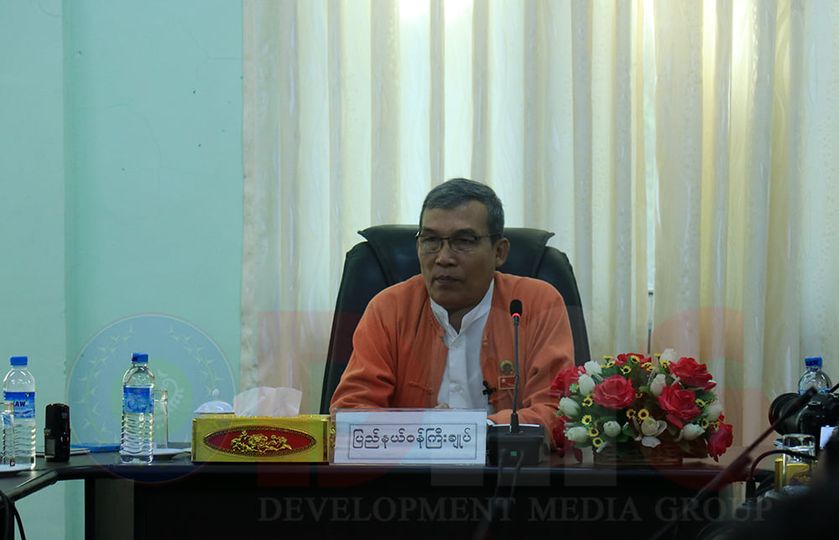 DMG Newsroom
18 February 2021, Sittwe 
The National League for Democracy (NLD) has confirmed that the detained former chief minister of Arakan State, U Nyi Pu, has been charged under Section 505(b) of the Penal Code, a provision that has frequently been used to stifle dissent under successive Myanmar governments.  
"They [the Tatmadaw] opened a lawsuit against former Chief Minister U Nyi Pu under Section 505(b) of the Penal Code. We will hire lawyers to deal with the case," said U Soe Lay, the NLD's vice chairman in Arakan State. 
U Nyi Pu will reportedly be arraigned at the Sittwe Township Court on February 22, he added. 
Section 505(b) imposes a sentence of up to two years in prison for anyone who "makes, publishes, or circulates any statement, rumor, or report with intent to cause, or which is likely to cause, fear or alarm to the public, or to any section of the public, whereby any person may be induced to commit an offence against the State or against the public tranquility." 
Family members, meanwhile, are worried about the well-being of the ex-chief minister because his whereabouts remain unknown. 
"I heard my father was charged under Section 505(b) of the Penal Code, but I don't know exactly. I have not been in contact with my father since his detention," said Ma Kyi Kyi Oo, the daughter of U Nyi Pu. 
The NLD in Arakan State has called on the Tatmadaw to send an official letter to the party regarding the specifics of any charges against U Nyi Pu, saying transparency demands such a disclosure. 
U Nyi Pu was detained in an initial roundup of government leaders as part of the military's February 1 coup, but he was released two days later and placed under house arrest. Late in the evening on February 10 he was again detained, after posting a video to his Facebook account in which he praised those who had taken to the streets over the preceding days to protest the military putsch.  
U Ye Khaung Nyunt, an NLD candidate who won a Lower House seat in the 2020 general election representing Gwa Township, and U Min Aung, a former Arakan State lawmaker for Taungup Township, have also been detained by the Tatmadaw. Neither has been seen or heard from since their arrest, according to family members.