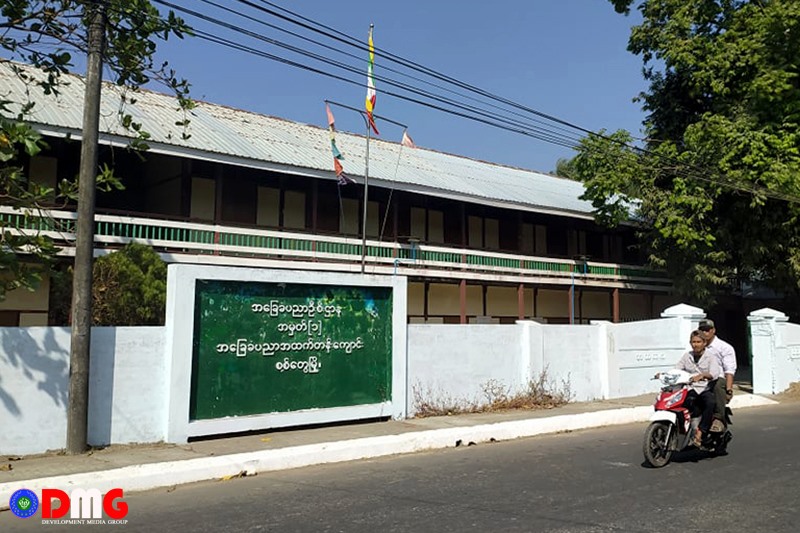 DMG Newsroom
22 February 2021, Sittwe

A recent directive aimed to reopen all basic education schools in Arakan State on February 22, but not for all teachers to attend the school. In fact, the directive urged them to make preparations to be ready for the opening of schools, said U Tin Thein, Arakan State education officer.

A directive of office letter sent from the Department of Basic Education to the Arakan State education office on February 16 stated that it was necessary to emphasize the good atmosphere of basic education schools for reopening, and to prepare fences and classrooms at the schools.

U Tin Thein, Arakan State education officer, said: "We called teachers to the schools for improving structures and good atmosphere before reopening the schools. When we sent such letters to the district and township levels, some officials did not use the original letter but changed some words as they liked. As such, the meaning of the letter deviated from the original one."

U Kyaw Tun Aung, Minbya Township education officer, disclosed that because the letter did not emphasize teachers' attendance, some teachers had arrived at the schools but some had not as yet.

"The superior body did not give a directive to us to reopen the schools today and to attend it," he said. "It means teachers were assigned at the schools to make preparations for the readiness of reopening schools. The directive was not a must for teachers to attend school. No directive on the school opening date was given to us yet. In Minbya Township, some teachers arrived at the schools but some were absent due to arriving from far distance."

Relevant headmasters informed teachers about attending schools at 8 a.m. on February 22 and lists of absent teachers had to be sent to the office, according to the teachers.

Emblematic of the mixed messaging experienced over recent days, a female teacher from Thandwe Township said: "The headmistress phoned me to attend school on February 22 without fail. Just after the telephone call, information about not needing to attend schools was posted online. We could not approve it. However, the headmistress called me back at 8 p.m., giving further information not to attend school."

Basic education schools were shuttered as of June 2020 as the COVID-19 pandemic has spread across Myanmar.