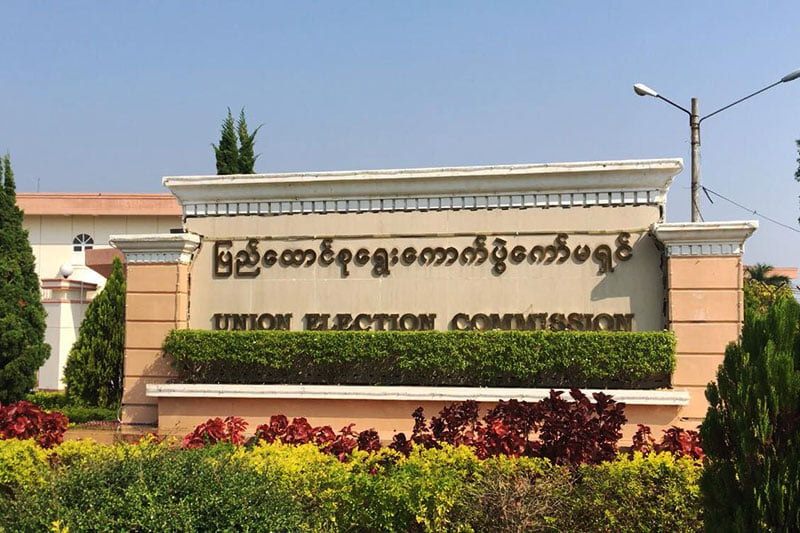 DMG Newsroom
26 February 2021, Sittwe 
The reconstituted Union Election Commission (UEC), formed by the military junta's State Administration Council (SAC), met with several political parties in Naypyidaw on February 26. 
The meeting was attended by representatives of the Arakan State-based Arakan National Party (ANP) and Arakan Front Party (AFP), but the Arakan League for Democracy (ALD) notably declined the invite. 
"One of our party members in Naypyidaw was assigned to attend the meeting. As a political party, we attended the meeting at the invitation of the UEC. Discussions and decisions will be made later," said U Khaing Pyi Soe, secretary of the ANP. 
"We attended the meeting and will release a statement later," said AFP Vice Chairman U Kyaw Zaw Oo. 
U Hla Myint, a spokesman for the ALD, said the party did not attend the meeting due to its policy. 
"We did not attend the meeting in accordance with the Constitution. The Constitution states that no dictatorship should re-emerge. The Tatmadaw's alleged takeover means a military coup," he added. 
If the military regime holds a re-run election, the AFP and ANP have said they will field candidates, whereas ALD party officials say they have not yet decided whether to contest the hypothetical polls. 
The ALD, ANP and AFP are Arakan State's three most powerful ethnic political parties. 
Notification No. 1/2021, issued by the Office of the Commander-in-Chief of Defence Services, states that if the provisions of the State of Emergency are met, a free and fair multi-party democratic general election will be held in accordance with the 2008 Constitution, and state power will be handed over to the winning party.