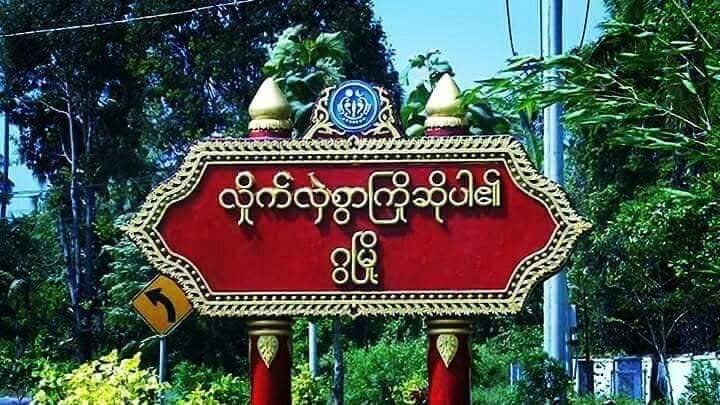 DMG Newsroom
4 March 2021, Sittwe 
A local people's administrative body formed by deposed parliamentarians in Arakan State's Gwa Township is not legitimate, according to a member of the military-run Arakan State Administration Council. 
The Committee Representing Pyidaungsu Hluttaw (CRPH), made up primarily of Union Parliament MPs-elect from the National League for Democracy (NLD), formed an interim government earlier this week to challenge the legitimacy of Myanmar's military regime, which seized power in a coup last month. 
Following the CRPH announcement, deposed parliamentarians formed a people's administrative body in Gwa Township, the first of its kind in Arakan State. 
The township-level administrative body is composed of individuals elected in the November 2020 general election, reads a recent post on the Facebook page of ousted Arakan State Chief Minister U Nyi Pu, who is detained and faces trial for incitement. The administrative body was formed to provide public security, the rule of law and community tranquility in Gwa Township, says the post. 
But a member of the military-run Arakan State Administration Council, Colonel Min Thant, rejected the developments out of Gwa Township — where U Nyi Pu won a seat in the Arakan State Parliament last year — as illegitimate.  
"How can U Nyi Pu release a statement while he is in prison? Someone else can't release statements on U Nyi Pu's page on his behalf. They won't be counted," he said. 
The local administrative body reportedly consists of 18 people including deposed parliamentarians, community elders, legal experts, farmers' representatives, factory workers, social activists, youths and civil servants participating in the civil disobedience movement. 
"We made the official announcement [about formation of the people's administrative body]," said U Soe Lay, the vice chairman of the Arakan State NLD. "They will say it is illegitimate. We are also calling them illegitimate." 
The statement also said ward and village-tract people's administrative bodies would be formed according to an interim people's administration plan designed by the CRPH.