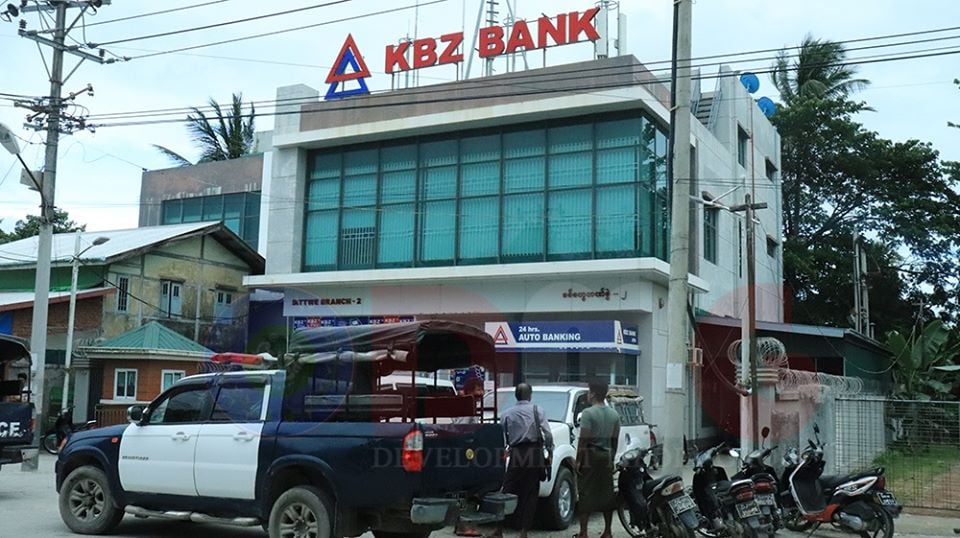 DMG Newsroom
7 March 2021, Sittwe 
The Central Bank of Myanmar says banks will reopen on March 8 and that necessary security measures will be put in place to ensure that they are able to do so. 
With many of their employees not showing up for work last month as part of the civil disobedience movement, private banks have closed most of their branches since February 8. The disruption to the economy and people's everyday banking needs has been significant.   
An executive of Global Treasure Bank said: "The bank will open on Monday, but the amount of the withdrawal would be a percentage. For example, if a customer's account has K10 million of deposit, he/she can withdraw K1 million." 
He said he had heard that bank employees who fail to return to work on Monday would be dismissed. 
A statement from the Central Bank of Myanmar said the military government's State Administration Council (SAC) decided at a meeting to urge private banks to resume their services, to provide security for private banks and to take action against those banks that do not restart their operations. 
Meanwhile, a coalition of labour unions has called for a general strike starting on Monday to protest the military takeover and the SAC's continued rule in Myanmar.