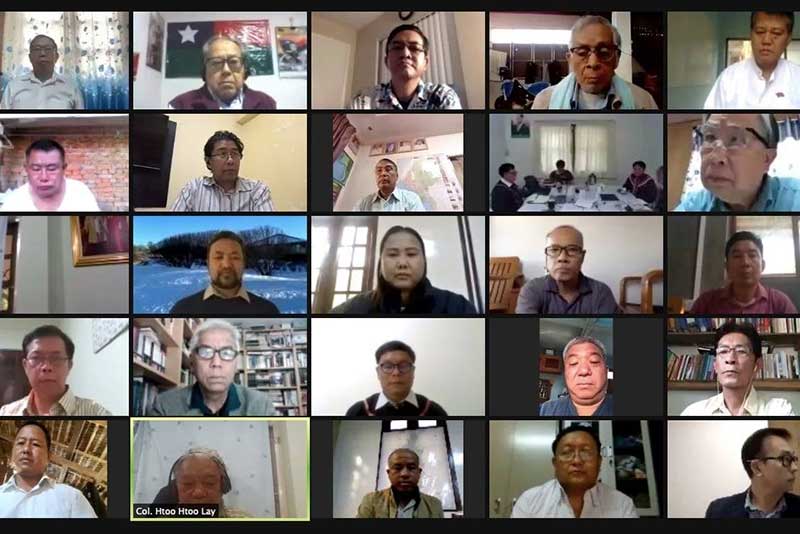 DMG Newsroom
12 March 2021, Sittwe

The 10 ethnic armed organisations that are signatory to the Nationwide Ceasefire Agreement (NCA) and the Committee Representing Pyidaungsu Hluttaw (CRPH) are going to discuss, General Yawd Serk said at a Peace Process Steering Team (PPST) meeting on March 12.
The acting leader of the PPST was speaking at the end of the teleconference meeting of the PPST's 10 members held on March 11 and 12.
"The military coup council said it remains accepting of the NCA, but it is continuously doing activities that broadly breach the NCA. These acts raise questions over the opinion of the military council regarding the NCA," he said.
Regarding Myanmar's current political crisis, the PPST at the meeting agreed that its members would work with the international community via the PPST's Foreign Relations Committee.
General Yawd Serk said deadly crackdowns on protests and arrests of participants, deployment of Tatmadaw troops at monasteries, hospitals, schools and other public areas, and promulgation of laws unbeneficial to the people are all actions not in keeping with the NCA.
To end the military dictatorship, the 10 NCA signatories will work with the people, the PPST said.
The 10 NCA signatories are the Karen National Union; Chin National Front; All Burma Students Democratic Front; Karen National Liberation Army-Peace Council; Pa-O National Liberation Organization; Arakan Liberation Party; Restoration Council of Shan State; Democratic Karen Benevolent Army; New Mon State Party; and Lahu Democratic Union.
The CRPH was formed as a defiant response to the Tatmadaw's seizure of power from the National League for Democracy (NLD) government on February 1. Most of its members are NLD, including three of its four "acting ministers," who were appointed earlier this month.