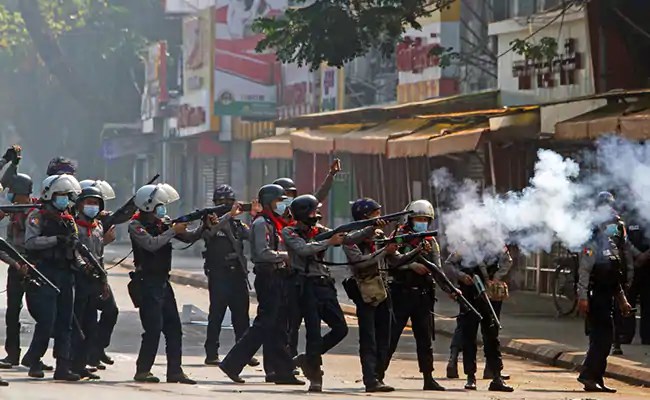 DMG Newsroom
20 March 2021, Yangon
The Myanmar Women's Affairs Federation (MWAF) has condemned the military regime's continued crackdown on unarmed peaceful protesters, its declaration of martial law in some Yangon Region townships, and the mobile internet cut-off in effect across the country over recent days.
At least 235 people have been killed in violent crackdowns and 2,330 people were arrested, charged or sentenced over the 47-day period from February 1 to March 19, according to the Assistance Association for Political Prisoners (AAPP). The junta announced that martial law was imposed in parts of Yangon following a particularly bloody day on March 14.
"Violent crackdowns have been ongoing since the military's February 1 coup. Meanwhile, the military's declaration of martial law exacerbates the current situation. This is the reason why we issued the statement," Ma Thwe Zin Toe, a member of the MWAF policy steering committee, told DMG of the federation's March 19 statement.
The military-run State Administration Council in recent days has ordered telecommunications providers to block mobile internet access nationwide.
"With the internet shutdown, it has become difficult for the international community to understand what is happening in Myanmar," Ma Thwe Zin Toe said. 
"We are very concerned about the possible consequences of such an internet blackout in Myanmar. We are concerned about the situation in Myanmar, so we have to issue this statement to international governments to stand up for the people of Myanmar in overcoming such situations."