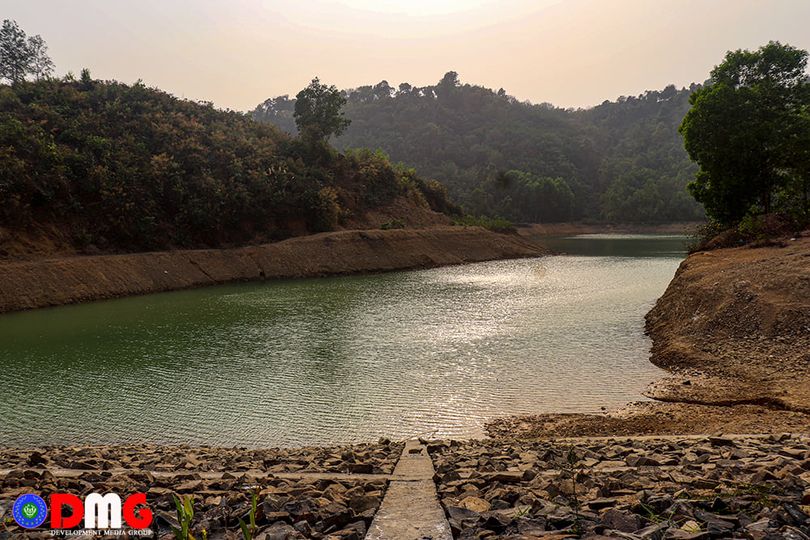 DMG Newsroom
5 April 2021, Minbya 
To solve the annual summer water shortages affecting the town of Minbya, Arakan State, its Development Affairs Committee has arranged to supply water from Phalaung Pyin reservoir via a pumping station. 
The pumping station will arrive in early May, said U Kyaw Win Khaing, chair of the Minbya Town Development Affairs Committee. 
"We will try to be able to supply water in May. We have arranged to supply water to the whole town by using only one pumping station. We will use one pumping station these three months. In fact, we need two pumping stations to avoid wearing out the pumping station very quickly," he said. 
There are three reservoirs and several lakes in and around Minbya town. Currently, water from Garin Gyaing reservoir is supplied to the town, but it will dry up soon.  
The reservoirs of Myaung Gyi, Phalaung Pyin and Garin Gyaing are all close enough to supply Minbya, but town residents face water shortages every summer due to lack of pipelines and pumping stations. 
Ko Nay Nyein Chan, a resident of Minbya town, said authorities must arrange to supply water from Phalaung Pyin reservoir as quickly as possible. 
"I am glad that a pumping station will arrive soon. We do not need to buy water as in previous years if water from Phalaung Pyin reservoir can be supplied as quickly as possible," he said. "The reservoir that supplies water at the moment will dry up in mid-April."