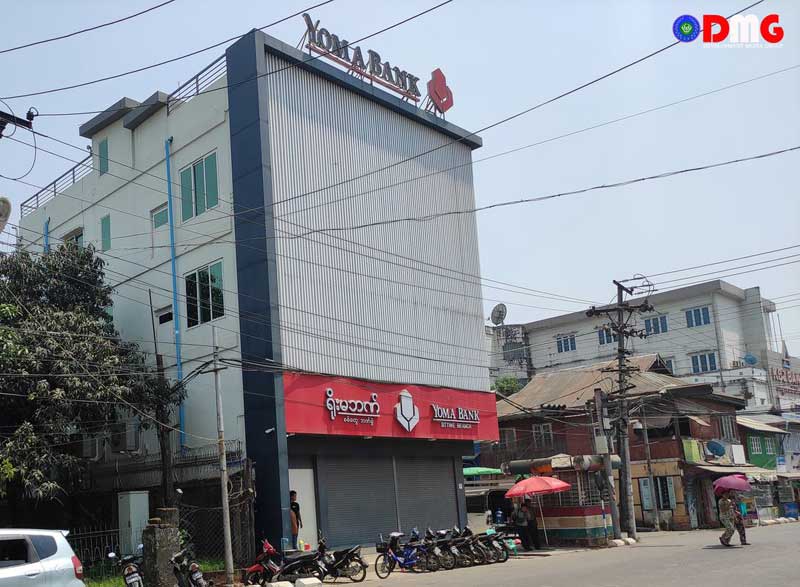 DMG Newsroom
9 April 2021, Sittwe
Gunfire was reported on Friday afternoon outside the Yoma Bank building in the Arakan State capital Sittwe, with a soldier reportedly injured, residents said.
A city resident, who asked anonymity, said: "I thought the soldier died on the spot. He was taken to a military truck by dragging him from his legs."
Two military trucks and some police were in the vicinity at the time of the incident, and were described as being deployed there for security reasons. 
"I heard a 'bang' sound. A soldier who was deployed at the bank was sleepy loading the gun. So, he shot himself accidentally in his temple, and died. His body was taken to the military truck," another resident said.
DMG phoned Colonel Min Than, a member of the Arakan State Administration Council, seeking comment on the gunfire, but he could not be reached.