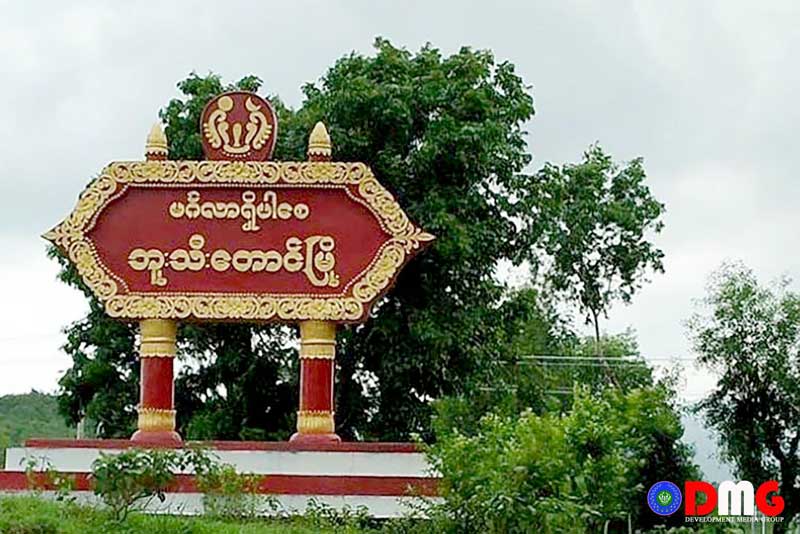 DMG Newsroom
9 April 2021, Buthidaung
A landmine explosion occurred near Taung Ywar (Muslim) village in Buthidaung Township, Arakan State, on April 8, injuring six children; four girls and two boys.
The children were playing at a plantation 2 miles from their village when one of them stepped on a landmine, according to U Shwe Hla Aung, chair of the Buthidaung Township Administration Committee.
"The children were playing while they were watching the plantation to make sure cows didn't enter. Six of them received injuries. Their wounds are not too severe," he said.
They victims are Muslim children with ages ranging from 7 to 16 years old, and all are being provided medical treatment at Buthidaung Hospital.
Sixteen-year-old Ma Arfiya, who injured her left leg, and Ma Fayretdone, 14, who injured her left leg and thigh, sustained injuries described as severe.
"Villagers are concerned for their safety because the number of landmine explosions near villages is increasing. They dare not go outside the village for cultivation and herding cattle," said Nur Salin, head of Taung Ywar (Muslim) village.
On February 4, an unexploded ordnance blew up in Pyin Shay village, about 3 miles from Buthidaung town, when a child who took the UXO tried to smash it, killing one child and injuring two others.
U Shwe Hla Aung said clearing of UXO is being conducted near villages in Buthidaung Township.
On March 18, a UXO was found near Thayetpyin village, Buthidaung Township, during a landmine clearance process, and it was successfully disposed of.

Children account for one-third of casualties from landmine and UXO explosions in Myanmar, and 47% of casualties in Arakan State are children, UNICEF Myanmar said on April 6.

More than 40 civilians died and over 80 were injured due to the explosion of UXO and landmines since the beginning of fighting between the Tatmadaw and Arakan Army in late 2018, according to the Rakhine Ethnics Congress.