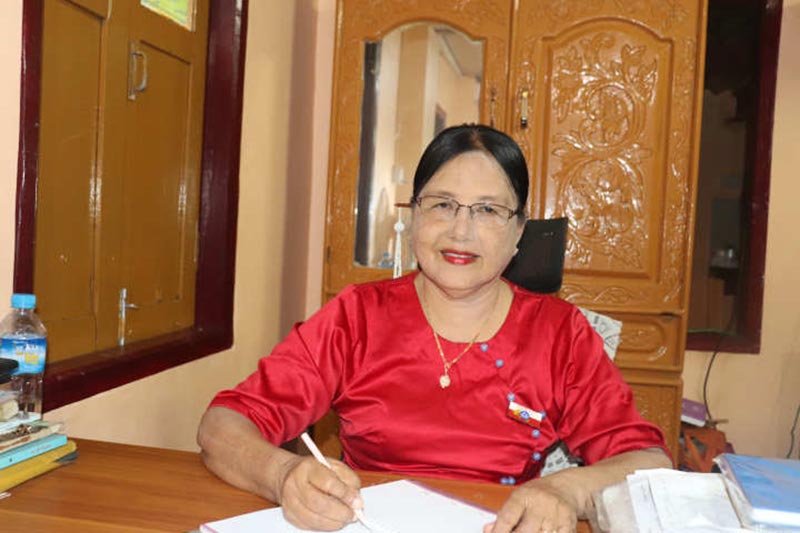 DMG Newsroom
20 April 2021, Sittwe

The European Union (EU)'s latest sanctions on members of the military regime's governing body, the State Administration Council (SAC), will not have serious impacts on the Arakan National Party (ANP), said party spokesman U Pe Than. ANP senior member Daw Aye Nu Sein, who is on the SAC, is included on the latest sanctions list.

The sanctions announced Monday target nine members of the SAC including its information minister, ethnic minority representatives and two military-controlled conglomerates.

The EU said the sanctions include asset freezes and visa bans on those involved in decision-making, undermining democracy and serious human rights violations.

Daw Aye Nu Sein was on the ANP's policy board and the party's spokeswoman. The new sanctions against her may have some impacts on the party domestically, but will not affect the party's international standing, said U Pe Than.

"Though the sanctions are targeted at individuals, [sanctions against Daw Aye Nu Sein] have impacts on the ANP, because the party is working to secure seats in the parliament and the government in the country. Foreign relations are not that important," said U Pe Than.

"Though the international sanctions harm the dignity of our party to a certain extent, public opinion is more important to us. If people think what we do is right, we will be able to move forward. If people think we are wrong, we won't be able to move forward, and will lose the support of the people. International sanctions have no direct effects upon the party," he added.

EU sanctions will not have impacts on internally displaced people (IDPs) in Arakan State, said Ko Zaw Zaw Tun, secretary of the Rakhine Ethnics Congress.

"I don't think IDPs will be affected by the sanctions. Their sanctions target individuals and [military-run] businesses. They are nothing to do with the people," said Ko Zaw Zaw Tun.

Myanma Economic Holdings Public Company Limited (MEHL) and Myanmar Economic Corporation Limited (MEC) were also sanctioned by the EU. The two conglomerates are a key source of income for the junta.