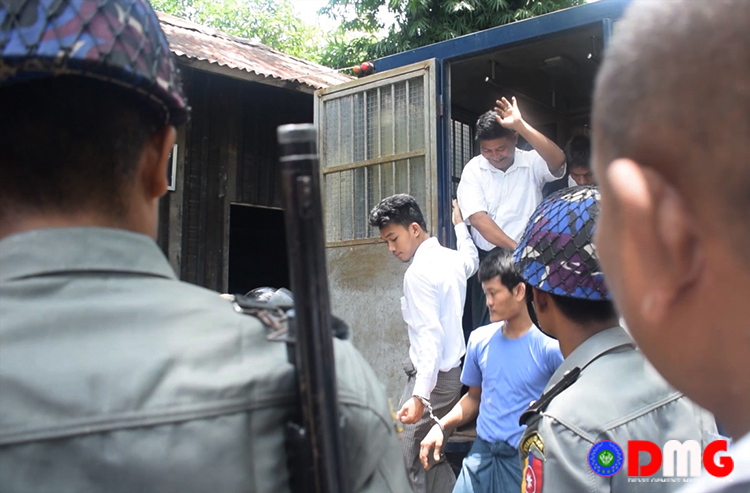 Khin Tharaphy Oo | DMG
21 June, Sittwe

Five villagers from Aukthakan village in Mrauk-U Township including a man in his late sixties, who were arrested by the Tatmadaw on 29 March, have been charged under the Counter-Terrorism Law, according to their families.
Since a bullet shell was found in the village, the Tatmadaw conducted interrogations among villagers and arrested them, said Ko Khin Maung Win, son of the eldest detainees.
U Oo Ba Tun, 68, is one of the five men arrested by the Tatmadaw and their case has been opened under section 50 (i) of the Counter-Terrorism Law for offences relating to terrorist bombings.
"The Myanmar army said that AA members were present in our village when I asked them why they apprehend my father. They shot an older man and a girl from a drugstore in Tin Nyo village. Some people from our village suffered injuries," Ko Khin Maung Win said.
Their families said that the Tatmadaw should not arrest people without any evidence and made requests to release them.
"How can they accuse our family members of terrorist offences? They need to have  sufficient evidence to prove it. I do not understand the laws. I heard that one of the charges against them is really tough," Ko Khin Maung Win said.
On 20 June, 54 detained villagers appeared in Sittwe Township court. They were arrested on the suspicion of affiliation with the AA and have also been charged under section 50(a) and 50 (i) of the Counter-Terrorism Law.