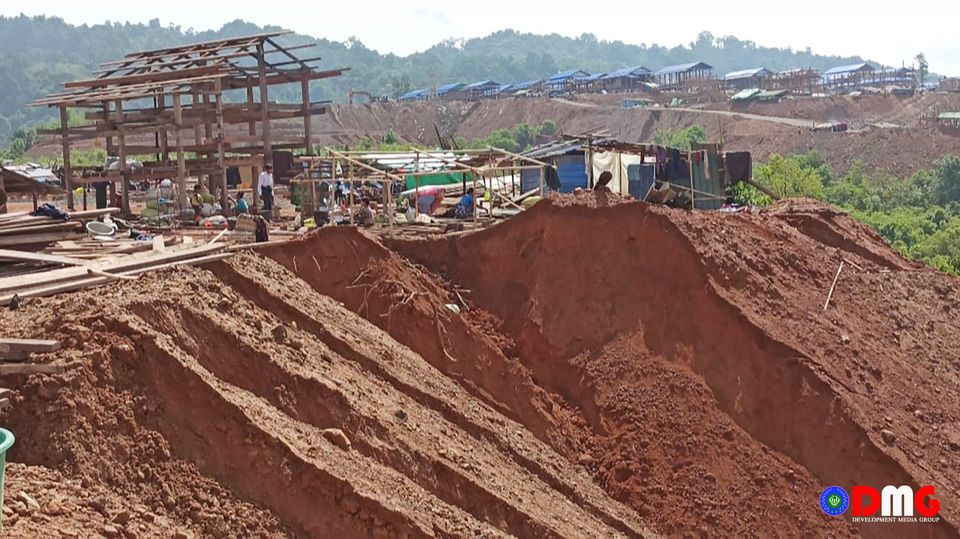 DMG Newsroom
30 April 2021, Thandwe

Two villages in Thandwe Township, Arakan State, that must be relocated due to the Thahtay Chaung hydropower project are facing landslides following continuous rains over recent days, villagers said.

The government gave a new site for Yay Kauk and Payit villages as the villages are included in the project area, and villagers faced landslides on April 29, said Daw Ma Khin Hla, a resident of Yay Kauk village.

The government needs to do something to ensure no more landslides take place because people will face trouble in the rainy season if there are more landslides, said Daw Win Win Aye, a resident of Payit village.

Wood that was piled to build new houses was washed away during the landslides and villagers are finding it difficult to retrieve the lumber, said U Aung Khin Thein, the administrator of Yay Kauk village-tract.

"I submitted to the government to rebuild the temporarily built huts that were destroyed during the landslide," he said.

The new site for the two villages, which have a total of 461 households, is located on a mountain along the Thandwe-Taungup road, about 25 miles from Thandwe.

The hydropower project that forced the relocation of Yay Kauk and Payit villages was begun in 2008 and is expected to be completed in the 2025-26 fiscal year.