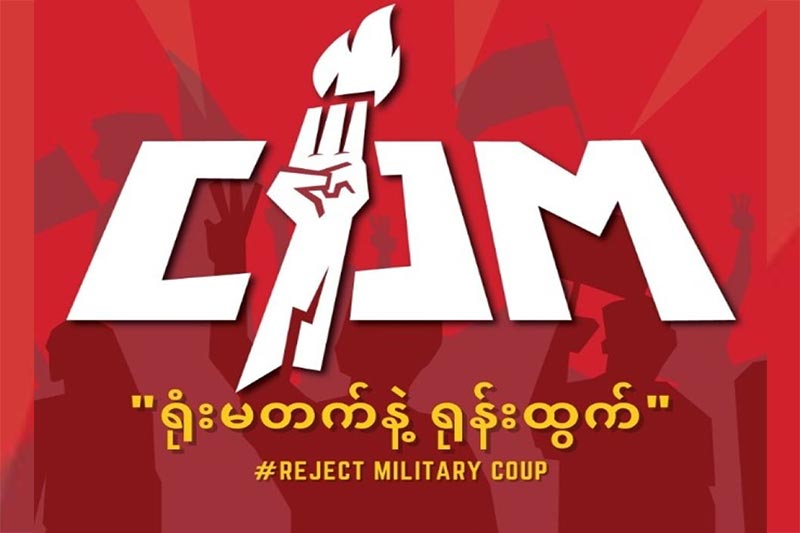 DMG Newsroom
5 May 2021, Thandwe

Four residents of Arakan State's Thandwe were interrogated on May 5 over their alleged support for deposed parliamentarians of the National League for Democracy (NLD).

The two men and two women were taken to the township police station on Tuesday morning and released that evening.

They were detained after police received reports that the four are supporters of the Committee Representing Pyidaungsu Hluttaw (CRPH) — a body representing would-be parliamentarians elected in Myanmar's 2020 general election — and were providing financial support for striking government employees.

"They asked if we are CRPH supporters and financially backing the government employees engaged in the civil disobedience movement. And they checked our Facebook accounts. We denied their allegations, and were released around 6 p.m. However, they seized our mobile phones," said one of the four people interrogated.

Before their release, the four were asked to sign papers stating that they do not support the CRPH and have not provided any financial assistance to striking government workers.

When asked by DMG, Police Captain Win Naing Soe of the Thandwe police station denied the interrogation of the four.

The military junta has so far issued arrest warrants for two individuals and filed lawsuits against five in Thandwe for joining anti-regime protests.