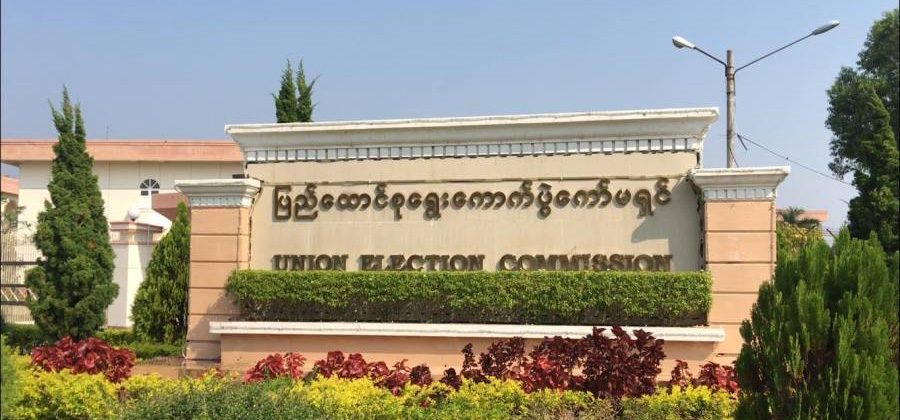 DMG Newsroom
13 May 2021, Sittwe 
With the junta-reconstituted Union Election Commission (UEC) offering to meet with political parties for a second time, the Arakan Front Party (AFP) has said it will attend, but the Arakan National Party (ANP) and Arakan League for Democracy (ALD) have not yet announced decisions on the matter. 
"We've received the invitation letter. I will attend the meeting," said Dr. Aye Maung, the AFP leader. "As the ANP accepted my resignation, I will attend the meeting on behalf of the [AFP] party. I told them I have nothing to do right now, and so, I'll go to the meeting." 
U Thar Tun Hla, chair of the ANP, said party officials had already received a UEC invite, but at present they cannot say whether they will attend the meeting or not. 
"Currently, I can only say that the invitation letter has arrived at the office," he said. 
The UEC will hold its second meeting with political parties on May 21, and each invited party has been allotted one seat at the table for a chairperson, secretary or other responsible individual. 
U Kyaw Hla Myint, chair of the ALD, said he was not fully apprised of the UEC's invitation. 
"I don't know about it yet. The invitation letter will be sent to the office, and then to the secretary," he said. 
The ANP, AFP and ALD are Arakan State's three largest ethnic political parties. 
ANP and AFP representatives attended the UEC's first meeting with political parties on February 26, just shy of a month after the military staged a coup and deposed Myanmar's civilian government led by the National League for Democracy (NLD).
The ANP in particular has faced backlash for its decision to cooperate with the junta, with party defections and its leadership signalling in recent days that it is reconsidering the relationship it has established with a military regime known for its brutal suppression of opposition forces.