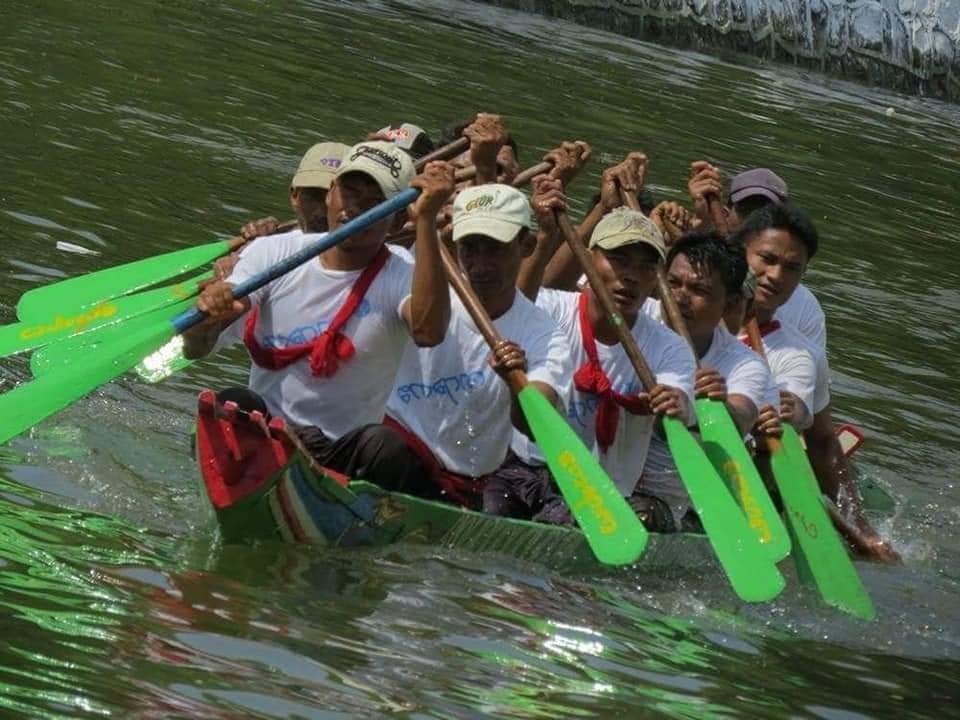 DMG Newsroom
16 May 2021, Ramree
The Rammarwadi traditional rowing competition, which was suspended for three years, will be held again in Arakan State's Ramree Township this year, the central organising committee told DMG.
The 2021 rowing competition is scheduled from May 27-30, said U Tun Naing, a member of the central organising committee.
"From 2017 until 2020, for various reasons, the traditional rowing competition could not be held, but this year we will do it again to preserve the tradition. The traditional rowing competition will be held in Tan Chaung, downtown Ramree," he said.
In previous years' competitions, up to 17 boats from Ramree Township competed, and in the coming years, rowing enthusiasts from across Arakan State will be invited, he said.
"This year we will accept rowing teams from Ramree Township only. Next year we will invite teams from other townships as well. We are trying, but at the moment we have financial difficulties and need support," U Tun Naing added.
The traditional rowing competition has been held in Ramree Township since the Mrauk-U Kingdom era, with occasional periods of hiatus.
The prize money for the competition has not yet been determined, but it is estimated that it will cost up to K30 million to hold the event.