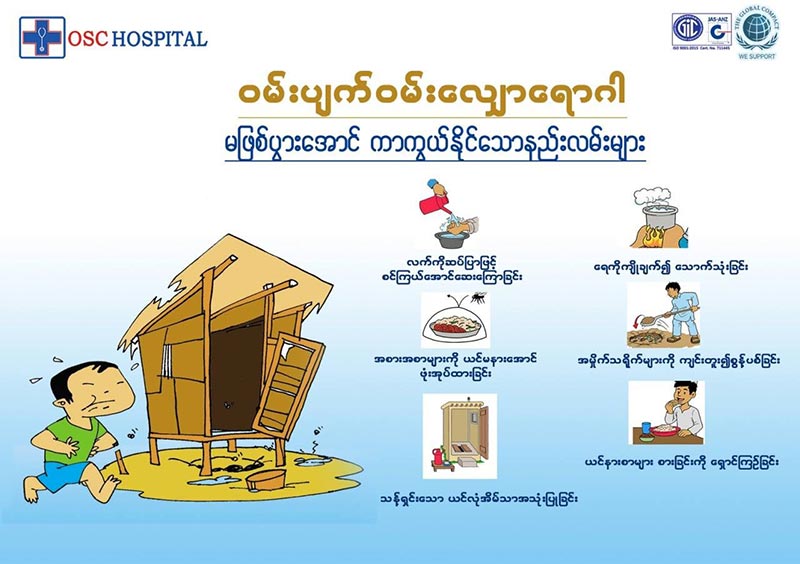 DMG Newsroom
2 June 2021, Minbya

A total of nine childrend have died from diarrhoea in Pauk Taw (Muslim) village in Minbya Township, Arakan State, and the number of people affected by the disease has exceeded 200.

Those suffering from the effects of the illness are being provided medical treatment at Panmyaung and Myaungbwe cottage hospitals, and some children remain in serious condition, said U Saif Dulaman, head of Pauk Taw village.

"A child from Madura village died yesterday. So, the death toll rises to nine. The children are in critical condition because they are affected by the disease while they are malnourished. The outbreak is due to contaminated water and lack of fly-proof latrines," he said.

"The situation regarding the outbreak reached red-level today," he added.

Children under 5 years old are mostly infected with the disease, and the fatalities have been infants and toddlers.

Dr. Nay Win Tun, superintendent of Minbya Township Hospital, said the health department, NGOs and administrative bodies are conducting field trips to the affected area every day and provide public awareness about the disease.

"The outbreak is because of poor hygiene and a contaminated environment. So, we provide health education in the community every day. Now, the daily number of patients is decreasing to 10. We have arranged to admit to hospital in time if a patient is in critical condition," he said.

There are about 4,000 people from more than 680 households in the village.

The township health department has urged people to follow instructions from the department to prevent COVID-19 infection, to ensure personal hygiene to prevent diarrhoea outbreak, and to urge speedy reporting to the healthcare centre if someone is affected by the disease.