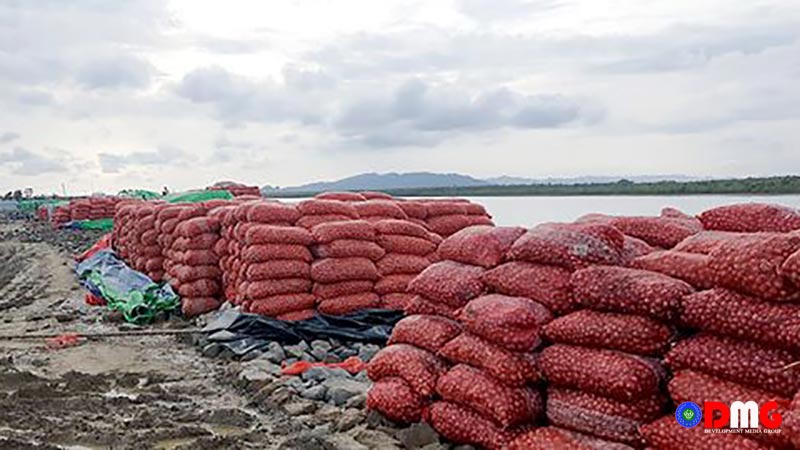 DMG Newsroom
11 June 2021, Maungdaw

Hundreds of onion-laden trucks are stranded at the Kanyin Chaung economic zone in Maungdaw Township, Arakan State, because there are not enough motorboats to transport their cargo to Bangladesh, where they are slated for export.

One onion trader, Mahmet Eisat, said some traders are suffering big losses as entire trucks full of onions are rotting amid the export backlog.

"The onion trucks are stranded at the border because there are insufficient motorboats to transport and they are rotting when it is raining," he said.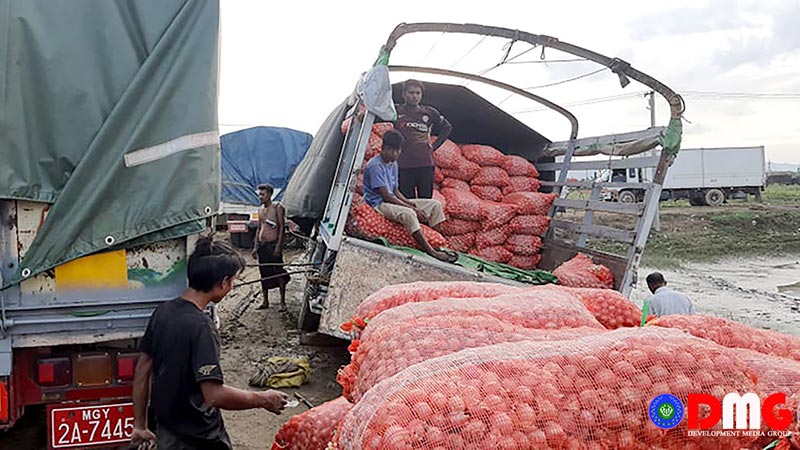 Traders say the shipping process is delayed because only eight motorboats are transporting between Maungdaw and Bangladesh despite export volumes being higher. The situation is exacerbated by there being fewer workers to load and offload goods due to the COVID-19 pandemic.

"The trucks are stranded because of insufficient motorboats and the number of workers in Bangladesh is fewer because of COVID-19. Trading can be done at the Kanyin Chaung economic zone 24 hours [a day]," said U Aung Myint Thein, chair of the Maungdaw Border Traders Association.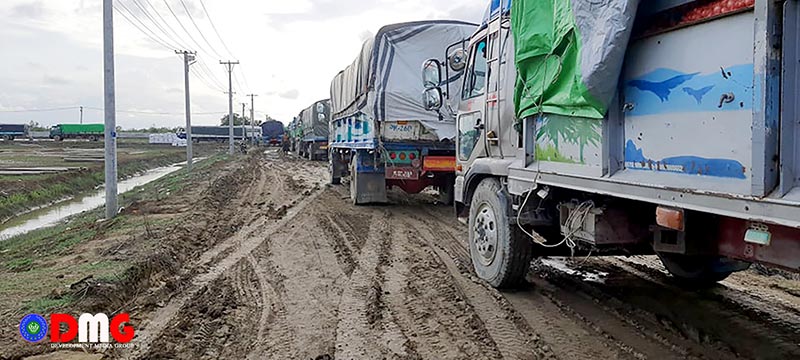 The Maungdaw border trade camp resumed operations on April 14, and more than 1,000 tonnes of onion were transported via the Maungdaw border in May, according to the manager of the border trade camp.