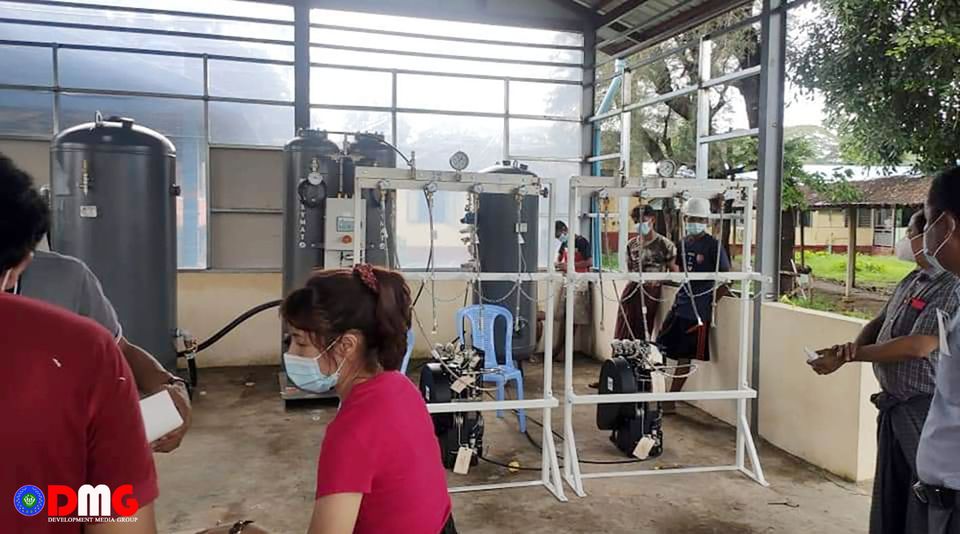 DMG Newsroom
23 July 2021, Thandwe

An oxygen plant funded by the military regime at Thandwe Township Hospital in Arakan State starts production on Saturday.

The plant can fill 80 cylinders per day, said Buddhist monk U Tezina, who is helping anti-coronavirus efforts in the township. "The plant is not funded by us, it is donated by the military council," said the monk.

The current oxygen requirement at Thandwe Hospital is 50 cylinders per day, and the new plant will not be able to cover the entirety of Thandwe District, said U Tezina.

Meanwhile, local people are also planning to build an oxygen plant independently with cash contributions from donors, and works are scheduled to start next month, added the monk, who is pushing for establishment of the plant.

"We now have almost all the resources to build the oxygen plant," he said.

The Arakan State Administration Council said on Friday that it would not control the supply of private oxygen plants to be built in the state.

Arakan State has reported 1,928 Covid-19 cases with 83 deaths since the third wave of the pandemic hit Myanmar in May. Some 800 patients have recovered, and more than 1,000 patients remain hospitalised.

Many of the patients need oxygen support and demand for it is increasing in the state.