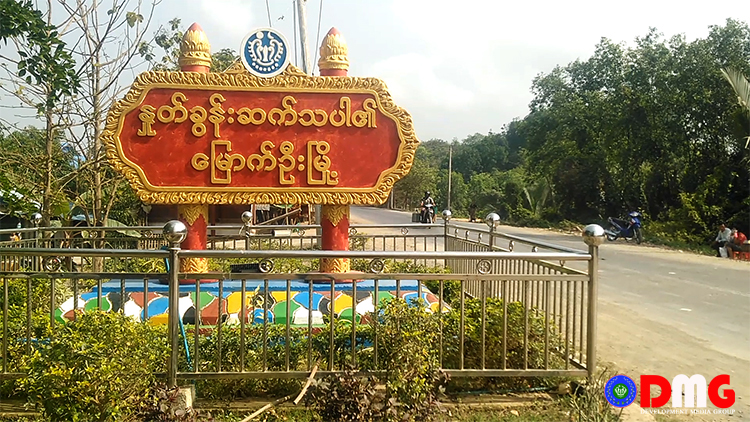 Aung Htein | DMG
2 July, Sittwe

Since a Tatmadaw troop fired guns at farmers heading to their farmland in Htate Wa Pyin and Yote Chaung villages in Mrauk-U Township, local farmers are finding it difficult to grow paddy according to villagers.
"Soldiers from the Tatmadaw troop told us that they did not want us making any noise near our farmland. They shot guns when we were working in the fields. They allowed farmers to work in the fields for an hour," said a farmer from Yote Chaung village, who asked to remain anonymous.
The DMG called a spokesperson from the Western Command and the Tatmadaw True News Information Team for comment regarding the ban of the military troop, but they could not be reached.
Local farmers said that the ban on doing work on farmlands which is the main livelihood for farmers is an intentional act to ruin farmer's lives.
"If we cannot do our agricultural work, all villagers will be poor and our overall quality of life will slowly deteriorate. It is not easy for us to conduct business in town," said a farmer from Htate Wa Pyin village, who spoke anonymously.
There are about 90 farmers in the two villages.  They could not grow paddy on over 70 acres of farmland due to the prohibition of the Tatmadaw troops. The ban also made it difficult for farmers to tend to their cattle.
Currently, about one million acres of farmland are not ready to grow paddy in northern Arakan State due to the ongoing skirmishes between the Tatmadaw and the AA, the Arakan State Farmers' Union said.