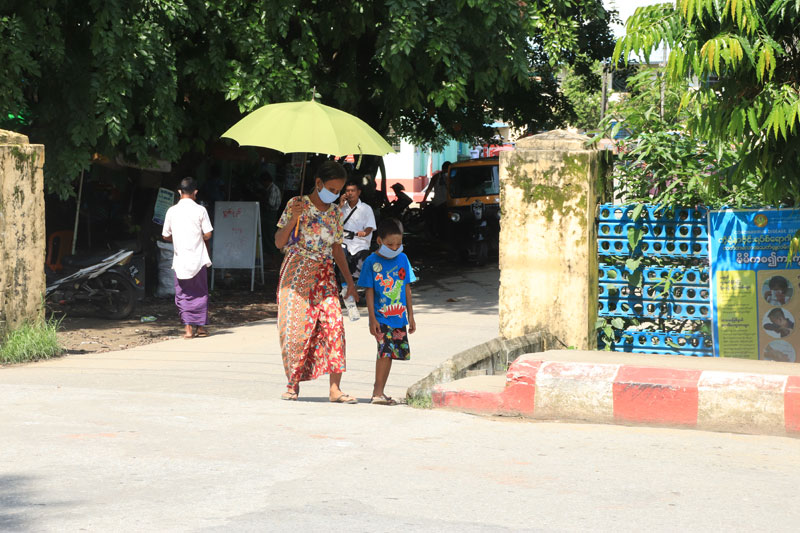 DMG Newsroom
26 August 2021, Sittwe

A Covid-19 call centre has been established in Sittwe for coronavirus patients in Arakan State, according to U Hla Thein, chair of the Arakan State military council's information team.

If a person is ill, they or their family member can contact the call centre at 09 779 778 880 to talk about the Covid-19 disease with a doctor assigned by the council, he said, adding that the plan aims to treat many patients with one doctor.

"A doctor will be assigned and will give medical instructions to those who seek help. The doctor will allow patients who can quarantine at home to stay at their home. Patients who need to be hospitalised will be admitted to hospital," U Hla Thein told DMG.

If patients need medicine during their home quarantine period, their family members can take medicine at the hospital.

The state council's information page announced the opening of the call center at Sittwe Hospital and wrote that people can seek medical advice about Covid-19 there.

Previously, there was no medical call centre in Arakan State, so opening the call centre at the hospital is a good move, said U Khaing Kaung San, director of the Wan Lark Rural Development Foundation.

"It is good that the very first medical call centre has been established in Arakan State. It is also important to educate rural people about the call centre and how to seek help," he said.

U Chit Kyaw, who is from Pan Tin village in Taungup Township, said it was necessary to make it known widely among rural people about the opening of the call centre.

"Authorities haven't explained to us about it yet. I just saw it on Facebook, but I don't know about it well. It's necessary to educate rural people regarding this matter," he said.

The number of reported Covid-19 cases and deaths have gradually declined in Arakan State amid the pandemic's ongoing third wave, with 3,917 confirmed cases, 377 deaths and 3,256 people discharged from hospitals as of August 25, according to Department of Public Health data.