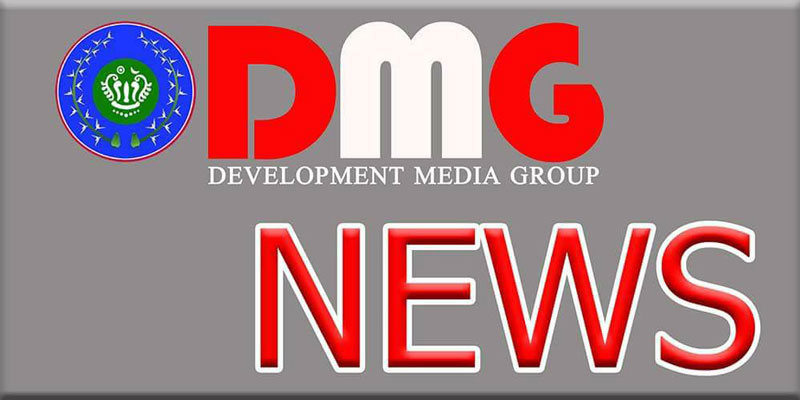 DMG Newsroom
28 August 2021, Sittwe 
Internally displaced people (IDPs) from Thet Kal Pyin Muslim IDP camp in Sittwe, Arakan State, began receiving the Covid-19 vaccine on Saturday, but media coverage of the inoculation campaign at the camp was prohibited, according to members of the press who went there to report. 
Police and military personnel barred reporters from entering the IDP vaccination site and prevented them from taking photos from the outside as well, according to journalists on scene. 
"They said it requires permission to enter and take photos, and also said that those who take photos without permission will have action taken against them. They didn't inform us about applying for permission in advance," said a DMG reporter. 
DMG phoned U Hla Thein, chair of the Arakan State military council's information team, and other council members seeking comment on media coverage of the vaccination campaign and the permission process, but they could not be reached. 
"Press should have been allowed to cover freely. They said that it needed the government's permission. The government has no idea about it. What can we do?" said Ko Tun Thar, assistant editor of Sittwe-based Western News. 
Both local and foreign news agencies' reporters arrived at the vaccination site on Saturday morning to cover the inoculation of Thet Kal Pyin Muslim IDP camp residents. 
Vaccines will be provided at 15 displacement camps in Arakan State, starting at the Thet Kal Pyin Muslim camp, according to the state's Department of Medical Services. 
Seniors aged 65 and over from these 15 camps will be vaccinated, Dr. Kyi Lwin, head of Arakan State's Department of Medical Services, told DMG. 
There are more than 100,000 Arakanese IDPs and more than 200,000 Muslim IDPs in Arakan State, according to the Rakhine Ethnics Congress.