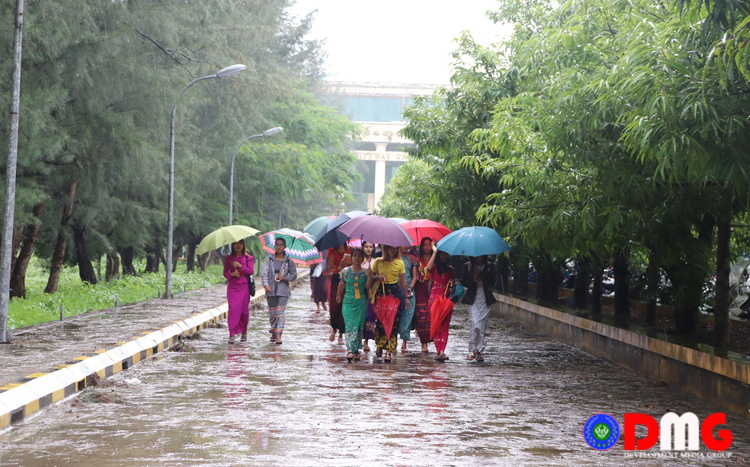 Soe Aung | DMG
8 July, Sittwe

The student union, teacher's union and school authorities are cooperating to increase the security at Sittwe University since July 8 due to high rates of motorbike theft and weak security. 

Students and staff will only be allowed to get inside the University compound after showing ID cards, and the side gate of the compound (going to Min Gan quarter street) has been locked. 

"The students have been told to wear their ID cards now. We will do this together – the student union, teacher's union and related authorities. Teachers and the school staff also have to wear their ID cards," Ko Kyaw Naing Htay, chairman, the Student Union of Sittwe University told DMG.

To control the number of guests coming inside the university compound, they will have to show their NRC card or driving license at the gate, he said.  

Sittwe University's Student Union said that motorbikes were getting stolen very often in the school compound before because of weak security.