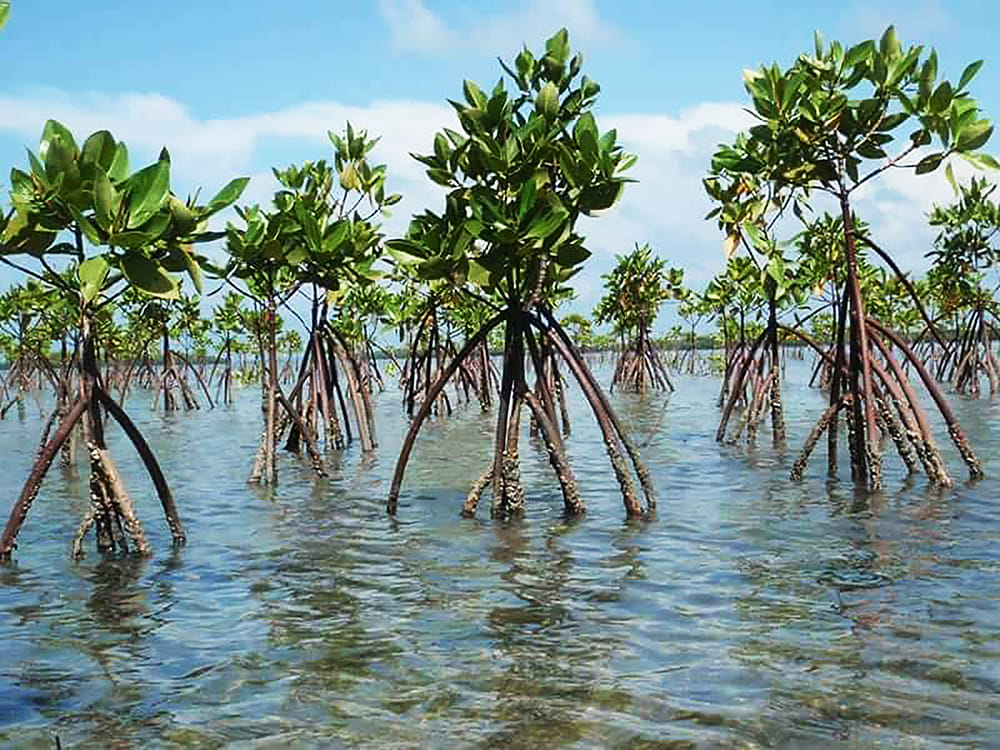 DMG Newsroom
24 September 2021, Sittwe

More than 390,000 replacement seedlings are planted annually to prevent mangrove and other deforestation in Arakan State, according to the state's Forest Department.

"Every year, we distribute up to 390,000 seedlings in Arakan State and replant them in vacant lots. We explained to local people about the consequences of not having forests and trees," said U Zaw Zaw Aung, assistant director of the Forest Department.

"Similarly, we explain how people felt when Cyclone Nargis hit Ayeyawady Region, [and what might happen here] if such deforestation took place. We conduct awareness campaigns about tree planting in villages," he told DMG.

The seedlings were distributed starting in June, when the rains began, and the state of cultivation varies from township to township, according to the Forest Department.

The seedlings include saplings such as hardwood, teak and neem trees. Most of these plants are grown in Ramree Township, as well as other high-tide areas.

"Mangrove plantations are mostly grown in Ramree Township and other high-tide areas. There are additional cultivations in Myebon, Minbya, and Sittwe, where the tide is high and the land can be cultivated," U Zaw Zaw Aung said.

Up to 70% of Myanmar's population lives in rural areas, and in some states and regions, trees are being used for firewood and charcoal in environmentally detrimental ways.

In addition, there is illegal logging in Arakan State, so the Forest Department is taking action against illegal timber traders in accordance with the law, said U Zaw Zaw Aung.

"There is no electricity in rural areas. Rural people have to cut down trees for their fuel. Some are cutting down trees for basic needs, while others are cutting down trees for commercial purposes," he explained. "As a result, forests are gradually declining. In return for these reductions, the Forest Department is working to reduce deforestation."

U Zaw Zaw Aung said the Forest Department is educating rural people about deforestation in Arakan State.

Some civil society groups in Arakan State are also engaged in mangrove plantings in an effort to combat deforestation.