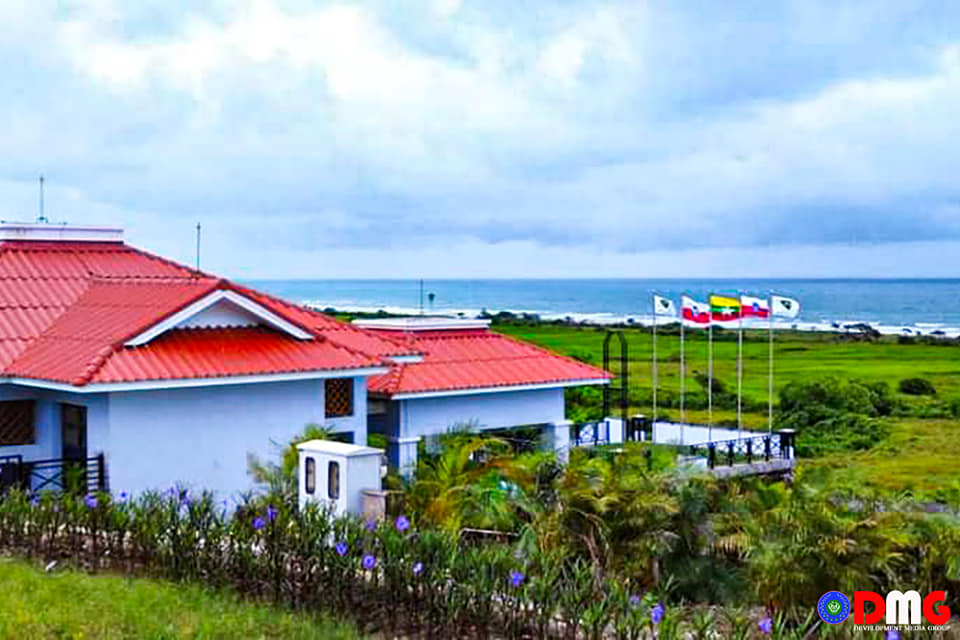 DMG Newsroom
12 October 2021, Manaung  
Development work for nature-based tourism on Manaung Island in Arakan State is 90% complete, according to U Tun Hlaing, managing director of Manaung Public Company. 
Hotel zones, community-based tourism and resorts are included in the nature-based tourism plan for Manaung Island, which is being implemented for the island's development, he said. 
"The work for all three sectors is completed 90 percent. We expect to open the Manaung Island resort at the end of October. It is the first step for the development of tourism," he told DMG. 
The resort is located between Kaei and Mainma Kywel villages, and will feature about 80 rooms, including bungalows, when it is completed. 
"We started the resort because visitors cannot stay conveniently in villages. We want visitors to be convenient also. Additionally, we aim to create job opportunities for the residents at the resort," U Tun Hlaing added. 
The nature-based tourism project on Manaung Island started under the National League for Democracy (NLD) government and work has continued despite the coup that unseated the administration, said U Tin Tun Aung, head of the Directorate of Hotels and Tourism in Arakan State.  
"The project includes development of hotels and resorts. It is planned to build international standard hotels. The current chief minister inspected the area to develop hotels. But it is delayed because land-use rights have yet to be negotiated," he said. 
Manaung Island is part of Kyaukphyu District and is located 87 nautical miles south of Kyaukphyu town.