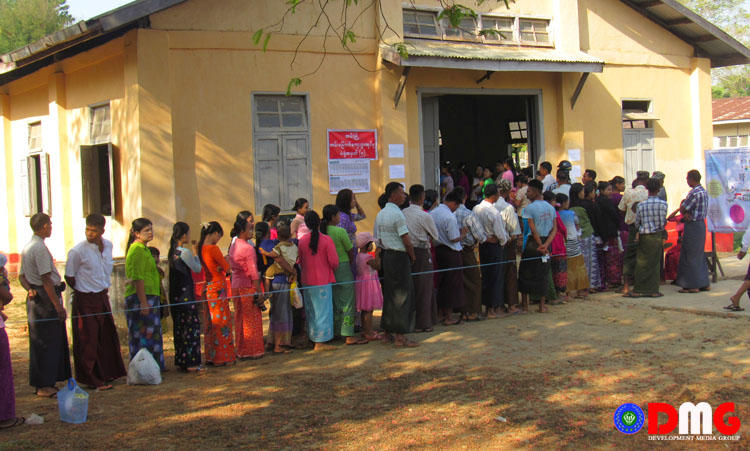 Min Tun | DMG
10 July, Sittwe

Since ongoing armed conflicts between the Tatmadaw and the AA continue in Arakan State, political parties and other organizations are concerned if the 2020 election can be held in the region.

U Myo Kyaw from the Arakan League for Democracy (ALD) predicted that the 2020 election cannot be held in the northern Arakan State due to the continued fighting.

"According to the current situation, the administrative mechanism cannot operate well in northern Arakan State. So, we don't have high expectations for the possibility of holding elections in that area," U Myo Kyaw said.
Ko Zaw Zaw Tun, secretary of the Rakhine Ethnics Congress (REC), said that it is feasible to hold the 2020 election in Arakan State in spite of the current situation, but it depends on both armed groups.

"There might be difficulties to hold elections when an armed group create battles intentionally or conduct military operations that could tarnish elections. Based on the current situation, the election can be held in Arakan State," Ko Zaw Zaw Tun said.
However, the Arakan State Election Commission has been arranging to hold election in Arakan State in 2020.

"We are preparing to be able to hold elections in each and every township in Arakan State. We will know if it's feasible to hold elections or not to hold them when it comes closer to the actual election time. Currently, we are preparing for the election with the hope we can hold it," said U Thurein Htut, Arakan State Election officer.
The commission has been collecting lists of people in all townships and IDP camps in Arakan State since June for the 2020 election.