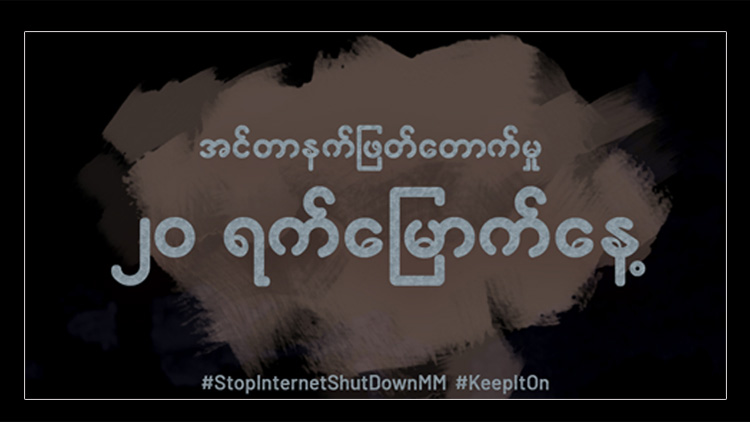 Win Nyunt | DMG
11 July, Sittwe

It has now been twenty days since the Internet has been cut off in eight townships of Arakan State. It's not known if the government has any intention to lift the ban.  

The Myanmar government shut down mobile data services for Mrauk-U, Minbya, Kyauktaw, Buthidaung, Maungdaw, Rathedaung, Myebon and Ponnagyun townships in Arakan State beginning on 21 June.

The government's ban in the affected areas makes life difficult for local residents because of the lack of accessible information, said U Tun Tun Win, Pyithu Hluttaw representative for Kyauktaw Township.

 "We have many challenges. Generally, we have to depend on the Internet to do business and access education. Furthermore, we cannot connect with other members of our community including family members," he said.

Since people are facing such difficulties, Arakan State MP U Hla Thein Aung submitted a proposal to restore Internet service in affected areas. The proposal was submitted at the end of July and it was approved. However, the government has not restored Internet access so far.

"The proposal was endorsed unanimously. We'd like to restore the Internet immediately. It is also the opinion of the people. So, please lift the ban as quickly as possible," Arakan State MP U Tun Tha Sein requested.

The government also cut off the Internet for Paletwa Township in Chin State where armed conflicts are occurring. The Internet ban affects people's livelihoods, economy, health care service, education and security affairs.

So, the Internet shutdown in sensitive areas raises serious concerns about the security of people in the affected areas, said CSOs and activist groups for freedom of expression.