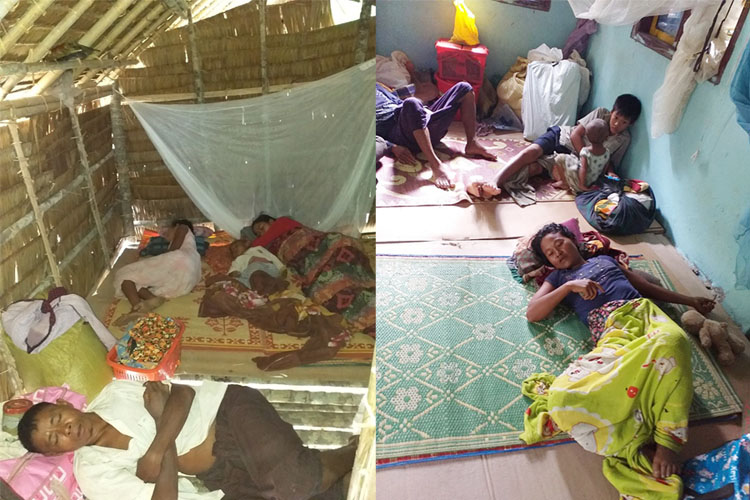 Soe Aung | DMG
10 July, Sittwe
About 700 IDPs from Kyauktaw and Mrauk-U Townships are facing health problems as a result of ongoing fighting between the Tatmadaw and the AA in Arakan State, the Rakhine Ethnics Congress released a statement on 9 July.
The refugees have been suffering from coughing, diarrhea and skin disease, said Ko Zaw Zaw Tun, secretary of the REC.
"Two-thirds of the sick people are children under ten years old. They are lacking health care," Ko Zaw Zaw Tun said.
 He added that some patients died because they could not be sent to nearby hospitals and clinics due to security reasons and bad weather condition.
"The IDP camps have no health care services. So, if someone feels sick, they have to go to a nearby clinic or hospital. They don't have the money to spend for medical treatment at hospitals or clinics," he said.
"They are in desperate need of health care service," he added.
Currently, the number of IDPs in Arakan State has reached to 51,962 following the ongoing armed conflict between the Tatmadaw and the AA in Arakan State. Among them, 22,232 people are taking shelter in IDP camps while 29,730 refugees are from the outside of the camps.