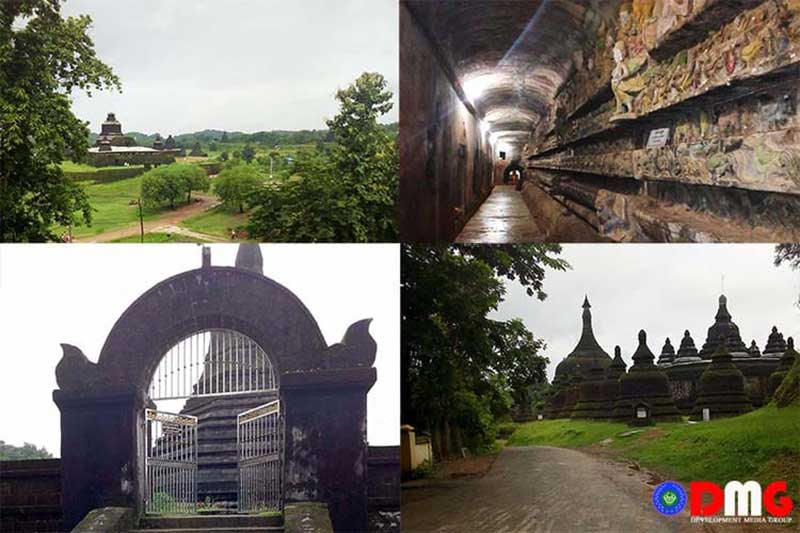 DMG Newsroom
3 January 2022, Mrauk-U

A final proposal seeking to designate Mrauk-U a UNESCO World Heritage Site was submitted on December 30 to the World Heritage Committee in Paris, according to the Department of Archeology and National Museum.

The proposal has been slated for submission in January 2022, but it was submitted earlier than planned as the work was done sooner than expected, said U Than Zaw Oo, director of the World Heritage Sites division of the department.

"The documents about cultural elements and other required information to inscribe the ancient capital on UNESCO's World Heritage List are submitted," he said. "We filed it one month earlier than the stated time frame. The committee has not made a response with regard to receiving the dossier."

A draft proposal was submitted to the committee in the second week of September, he added.

"The draft proposal was about the importance of the culture of Mrauk-U ancient city. The final proposal includes this information and details of management plans jointly written with foreign experts," U Than Zaw Oo said.

The results of their labours will be known when the World Heritage Conference is held in June and July 2023, after experts conduct field inspections later this year.

Submission of the final proposal has been delayed because field inspections could not be made in 2020 due to the Covid-19 pandemic and regional instability.

If Mrauk-U is listed as a World Heritage Site, the region's economy, transportation infrastructure, civil society and tourism sectors will be developed, advocates of the UNESCO bid say.

Mrauk-U's old palace, city walls, fortifications, moat, and religious edifices built by kings of temples are well-known offerings of the ancient city.

The Pyu ancient city-states were listed as World Heritage Sites in 2014, and the Bagan cultural zone was inscribed on the list in 2019.