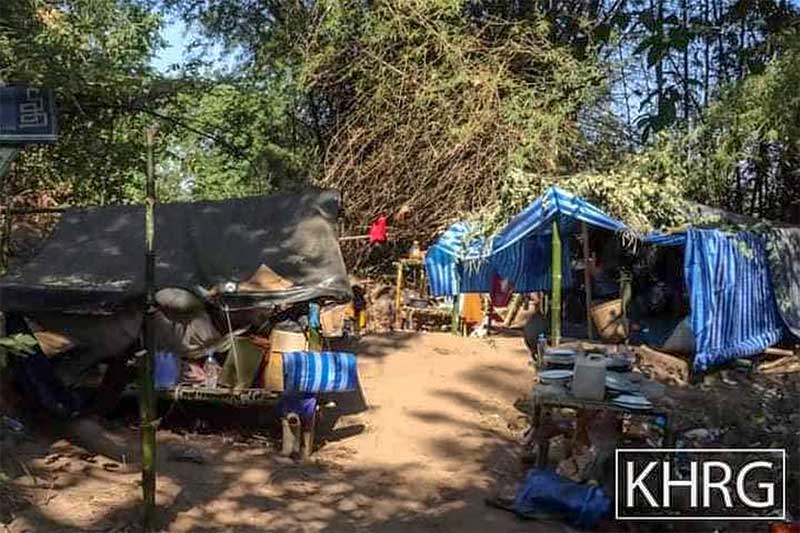 DMG Newsroom
6 January 2022, Myawady, Kayin State 
Thai authorities need to officially authorise Myanmar aid workers to cross the border into Thailand to provide assistance to refugees fleeing fighting inside eastern Myanmar, according to humanitarian stakeholders. 
An official from the Karen Human Rights Group (KHRG) told DMG that Thai authorities did not allow the conveyance of relief supplies for more than 1,000 Myanmar refugees taking shelter along the Thaungyin River near the Thai border, and that the refugees need to be provided with immediate assistance. 
"Thai authorities have banned the delivery of relief supplies to the refugees. The refugees are in need of food items as Mae Htaw Tha Lay checkpoint was closed. That is why the Thai authorities need to give official permission to the aid workers to provide assistance to the refugees," the official added. 
Fighting between the Myanmar military and the KNLA in and around Lay Kay Kaw has forced more than 10,000 civilians to flee their homes near the Thai border since December, and thousands of displaced people are taking refuge in Mae Sot, Thailand. 
The Aid Alliance Committee (AAC) has said that despite the assistance provided by Myanmar people inside and outside of the country, relief supplies for the refugees are still needed. 
"As the number of refugees increases, so does the need for assistance. Necessary aids are being provided by the Myanmar people inside and outside the country, and Karen human rights organisations. But there are many difficulties," said an AAC official. 
Fighting between the Myanmar military and a coalition including the Karen National Liberation Army (KNLA) has intensified since the two sides first clashed on December 15.