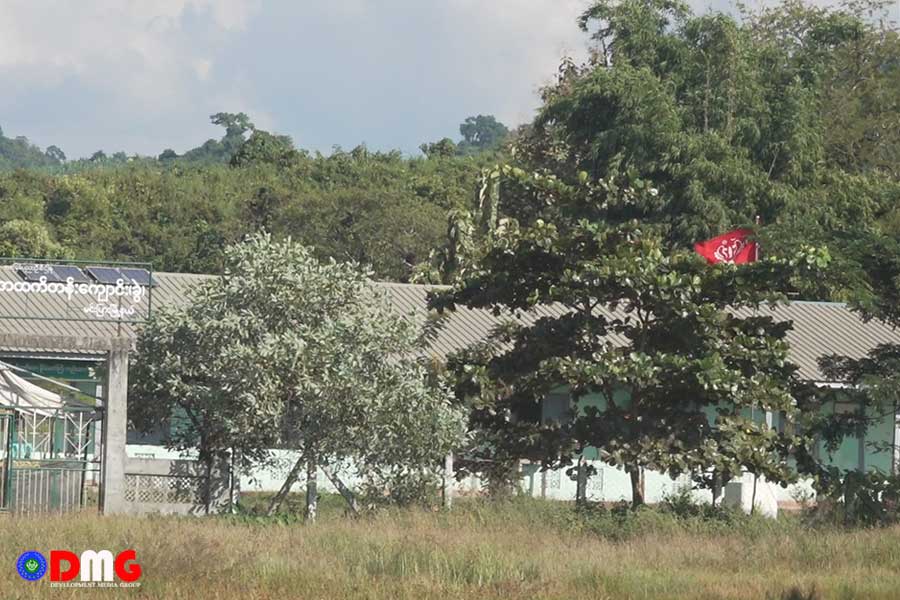 DMG newsroom
20 January 2022, Mrauk-U
The Arakha national anthem has taken the place of the Myanmar national anthem in some Arakan State classrooms, according to residents.
"Students are told to sing the Arakha national anthem with the aim of rousing their patriotism," said a middle school teacher in Mrauk-U Township.
Students at some schools in northern Arakan State townships such as Minbya, Mrauk-U, Kyauktaw, Ponnagyun, Rathedaung, and Buthidaung have reportedly been singing the Arakha national anthem since last year.
"Arakanese students must know the Arakha national anthem so that they have patriotism for their race. So, we told students to sing it," said a middle school teacher in Buthidaung Township.
In Nagara village-tract, Minbya Township, the Arakha national anthem is sung at schools as well as at football matches and traditional zat thabin performances, residents said.
U Tun Thar Sein, a former Arakan State Hluttaw MP for Mrauk-U Township, said use of the Rakhine national flag and singing if the Arakha national anthem — at a time when armed conflict between the Arakan Army (AA) and Myanmar military has ceased — was an indication of the people's support for the Arakanese ethnic armed group.
"Students are singing the Arakha national anthem at schools, and it is seen online. Singing the Arakha national anthem, instead of the Myanmar national anthem, means Arakanese people depend on the ULA/AA and they all support the AA," he said, referring also to the United League of Arakan (ULA).
While fighting has largely halted in Arakan State for more than a year, the AA is making administrative and judicial inroads in several Arakan State townships.
Fighting in Arakan State between the military and the Arakan Army broke out in late 2018 and only came to an end with an informal ceasefire arrangement toward the end of 2020.
There was a clash between the two sides in Maungdaw Township, however, on November 9 of last year.