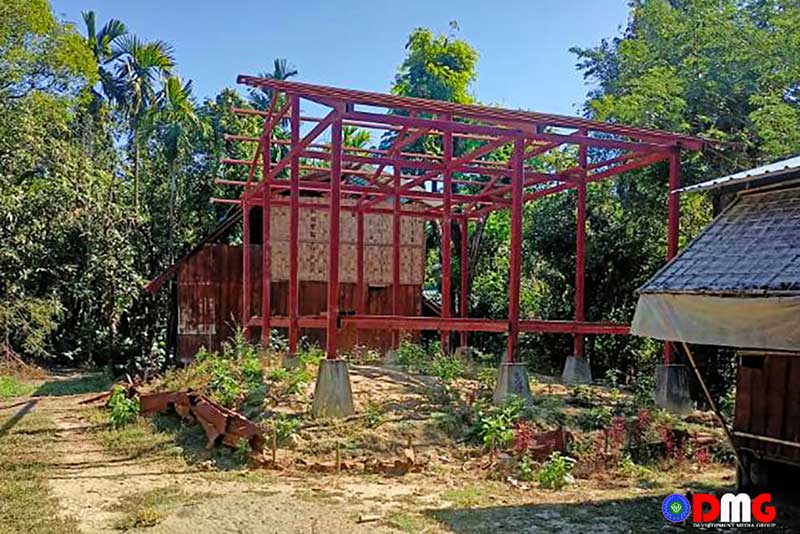 DMG Newsroom
21 January 2022, Kyauktaw
The developer rebuilding homes in Payarpaung village, part of Arakan State's Kyauktaw Township, which were burnt down during the regional armed conflict from 2018-20, has reportedly suspended operations due to financial difficulties. 
A total of 110 houses were burnt down in Phayarpaung village, and Myanmar's military regime has pledged to rebuild them. Of the 110 homes, 20 have been completed but about 90 are still under construction, according to locals. 
The relevant company, which won a tender to build the homes in Phayarpaung village, has ceased operations due to financial difficulties and is negotiating a way forward, said U Than Tun, a member of the Arakan State Administration Council. 
"The military council is negotiating with the company to rebuild homes in Phayarpaung village. The company has suspended construction work due to the financial crisis, but is working to rebuild homes," he told DMG. 
"Currently, about 90 homes are still under construction and construction has been stopped for almost two months, so it needs to be rebuilt as soon as possible," said U Thar Hla Tun, a resident of Phayarpaung village. 
"I want the local government officials to do what they are doing responsibly and quickly," he added. "We, the displaced people, are in trouble, so I think if this continues in the coming rainy season, it will be more difficult for us. I want the military council to oversee the construction of the homes and get them completed as soon as possible." 
At present, locals in Payarpaung village are living in makeshift tents and need to build proper homes as soon as possible as they cannot afford to build their own amid job shortages, locals said.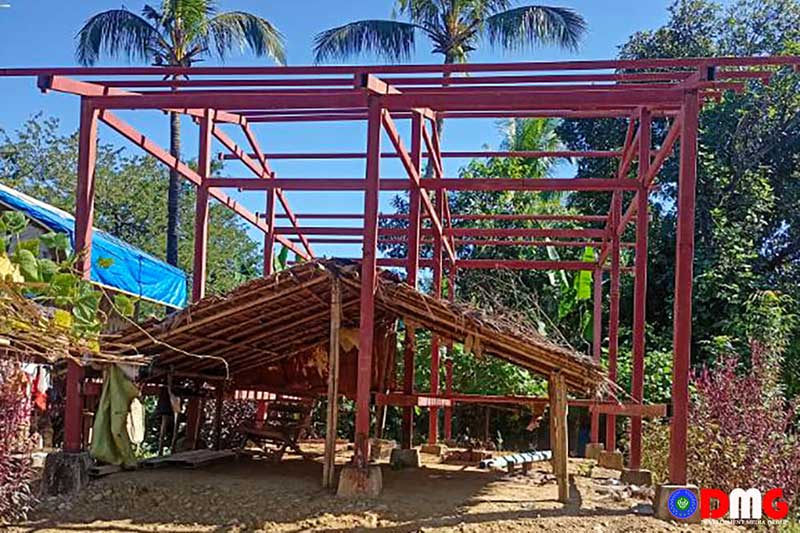 In Phayarpaung village, 110 out of approximately 240 homes were destroyed by fire on September 3, 2020, amid clashes between the Myanmar military and Arakan Army, according to local villagers. 
Locals have said the Myanmar military was responsible for the devastating fires, but the military denies those claims and insists rather that the Arakan Army set the fire. The Arakan Army has also denied any responsibility. 
About 1,000 homes in Arakan State were burnt down during the two-year war between the Tatmadaw and Arakan Army from 2018-20, according to data compiled by the Rakhine Ethnics Congress (REC). 
Among the homes destroyed by fire were 163 in the township of Buthidaung, 399 in Kyauktaw, 164 in Rathedaung, three in Ponnagyun, 209 in Mrauk-U, and 28 in Minbya, the REC says.