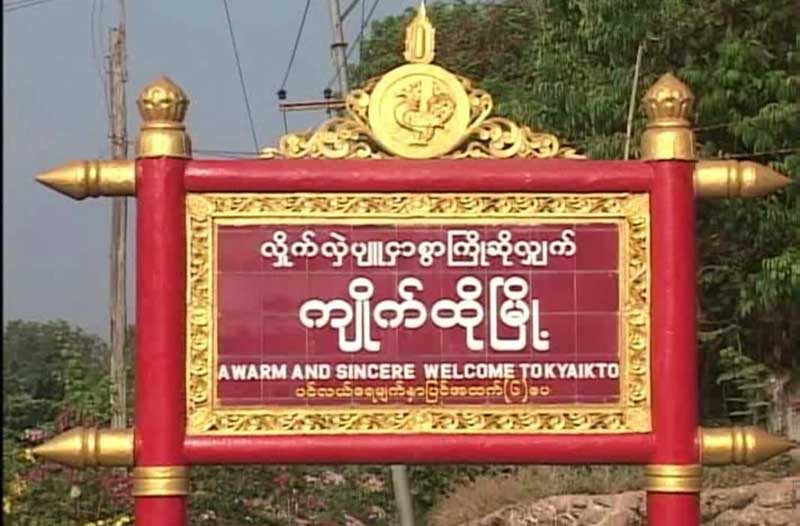 DMG Newsroom
26 January 2022, Yangon
Fighting broke out between a coalition of armed groups led by the Karen National Liberation Army (KNLA) and junta forces on Tuesday in Kyaikto Township, Mon State.
An official from KNU/KNLA Brigade No. 1 told DMG that the battle broke out with junta forces who were moving between villages in the area, which is territory controlled by Brigade No. 1.
"Between Mae Yone Gyi and Song Naing Gyi village, more than 50 junta troops with nine military vehicles came. When they reached Dai Ka Duk village, they encountered the joint forces and a clash broke out," he said.
Due to Tuesday's clash, more than 300 locals from four villages — Saung Naing Gyi, Mae Yone Gyi, Kadi Ka Dut and Moe Baw Gyi — have fled to nearby forests.
The displaced people are worried about the houses and property they left behind, said an aid worker helping those affected.
"People from three or four villages had to flee. Almost all the villagers had to flee. They have insecure feelings about their houses. They worry about whether the houses were damaged or not. Now we give shelter to the displaced people at the places we have," he said.
In November, fighting broke out between KNU/KNLA Brigade No. 1 joint forces and junta troops around Saung Naing Gyi, Kyaung Ywa, Mae Yone Gyi and Guku villages.