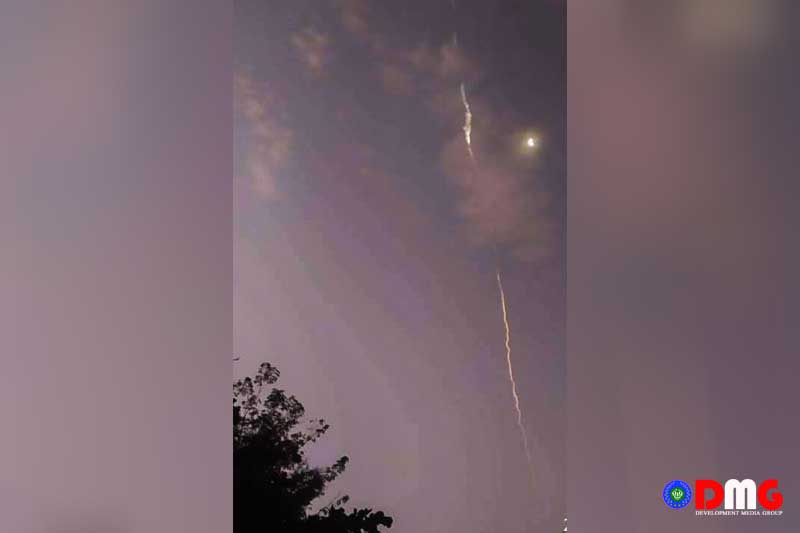 DMG Newsroom
26 January 2022, Manaung
Three unnecessary parts from a Chinese spacecraft fell into the sea off the coast of Arakan State on Wednesday morning.
The space debris landed in waters about 20 nautical miles north of Thandwe Township's Nanthar Island, reported Arakan Daily, which cited the state's regime council.
The spacecraft parts' atmospheric reentry lasted about a minute and no damage was reported, according to Arakan Daily.
Unneeded parts from Chinese spacecraft have dropped into waters off the Arakan State coast in the past.
Ko Maung Thant Zin, a local from Kaei village, Manaung Township, said: "As before, a large beam of light passed through the sky and down, and three explosions were heard. The beam this time was larger than the previous one."
The General Administration Department in Manaung Township notified local administrators of the expected falling spacecraft parts in a letter on January 24, said Samone Tae village-tract administrator U Tin Tun Oo.
"The general administration officer issued a letter to all ward administrators in Manaung Township that the spacecraft will drop. So, people did not go out," he said.