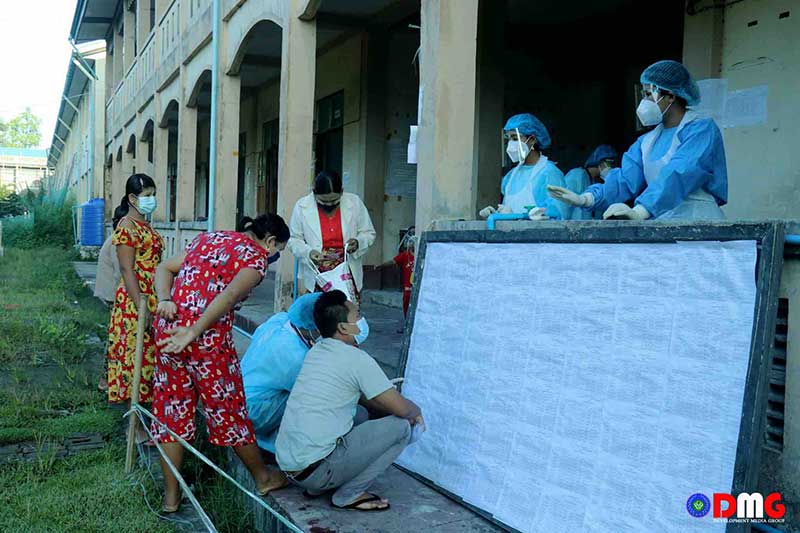 DMG Newsroom
27 January 2022, Ann 
An officer of the local election subcommission in Ann Township, Arakan State, has filed a lawsuit against a woman for allegedly casting more than one ballot in Myanmar's 2020 general election.
The defendant has been charged with electoral fraud at the Ann Township Court, according to U Kyaw Hsan Naing, a lawyer with Thazin Legal Institute.
"The accused is a woman from Ann's Lay Yin Kwin Ward and she was charged under Section 171(f) of the Penal Code at the township court. She was released on bail and a court hearing has been scheduled for February 9. The plaintiff will be examined at the next court hearing," the lawyer told DMG.
DMG attempted to contact the plaintiff in the case, Ann Township election officer U Thurein Tun, about his lawsuit, but he could not be reached.
Any person found guilty of casting multiple ballots could be sentenced to one year in prison or a fine under Section 171(d) and 171(f) of the Penal Code.
At a press conference on January 14, the junta-appointed Union Election Commission (UEC) said that it had identified more than 2,000 voters who cast ballots more than once in the 2020 general election.
"Action is being taken against 2,169 individuals who cast two or more ballots using the same citizenship card or same name in the last election," said U Khin Maung Oo, a member of the UEC.
The junta-controlled UEC announced on July 26, 2021, that the results of the 2020 general election were "annulled," claiming the poll was marred by fraud and "was not in compliance with the Constitution of the Republic of the Union of Myanmar, Union Election Commission Law and respective Hluttaw Election Law."
Several local and international election observers have disputed that there were any widespread election problems, however, concluding instead that the vote was largely free, fair and credible.