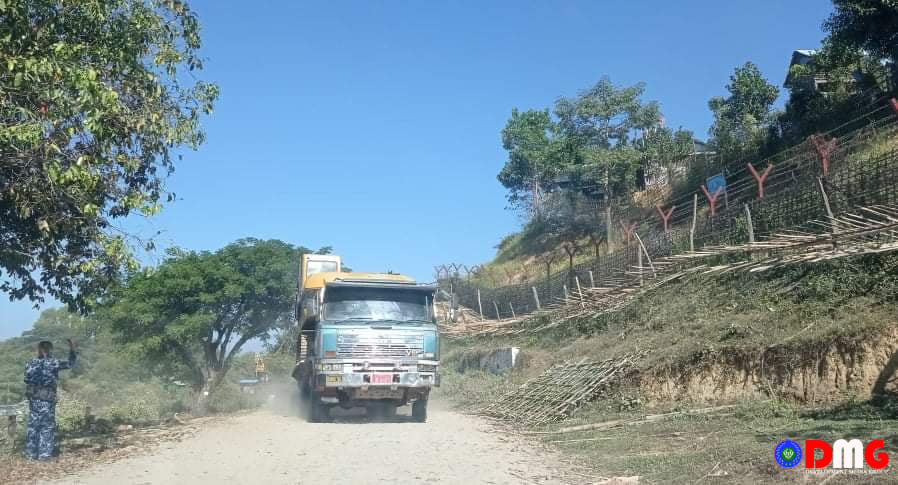 DMG Newsroom
28 January 2022, Maungdaw
As many as 30 youths were arrested at the Kyein Chaung security checkpoint in Maungdaw Township, Arakan State, on Thursday, according to locals and other eyewitnesses.
Details of the mass arrest remain murky, but early reports indicate that they were detained in two vehicles on their way to Kyein Chaung village in northern Maungdaw Township.
"They were arrested yesterday evening," a resident of Kyein Chaung village told DMG on Friday, speaking on condition of anonymity. "They were going to work in northern Maungdaw Township."
According to locals, the detained youths were from various parts of Arakan State and went to northern Maungdaw Township in search of work.
DMG contacted Maungdaw Township Administrator U Kan Tun Aung concerning the reported arrests, but he replied that he was not informed on the matter.
"Citizens are free to travel anywhere in Myanmar if they have identity cards. They [the detainees] went to northern Maungdaw Township in search of crabs," said U Maung Ohn, a former Arakan State lawmaker for Maungdaw Township.
People from across Arakan State travel to work in the crabbing industry in northern Maungdaw Township villages such as Taungpyo, Nanthar Taung, Thinbawhla, Tamanthar and Aungthabyay, according to locals.
DMG is continuing to probe the whereabouts of the 30 youth arrestees.