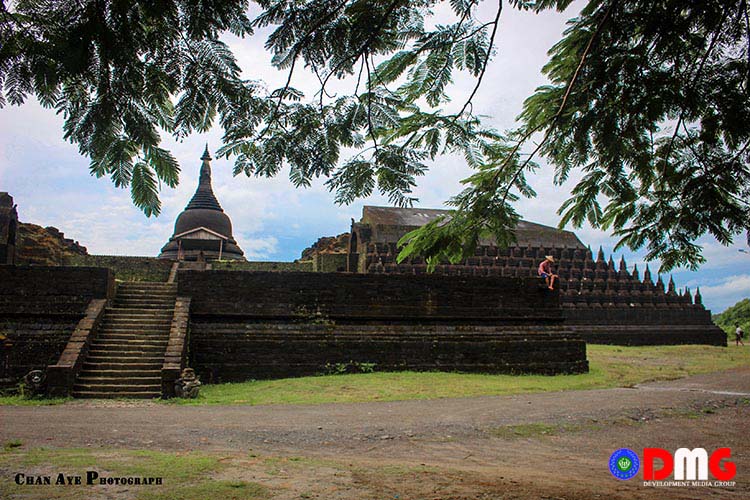 Thet Naing | DMG
19 July, Sittwe

The Mrauk-U Princess Hotel has been closed due to the decline of visitors to the ancient city of Mrauk-U because of the ongoing clashes between the Tatmadaw and the AA in Mrauk-U Township and other townships in northern Arakan State, hotelier U Hla Myint told the DMG.
The number of tourist arrivals to Mrauk-U town has decreased following the crisis in 2012 in Arakan State. Some local and foreign travelers did visit Mrauk-U in spite of the armed conflict that kicked off in early December last year, local hoteliers said.
"No one knows when the war in Arakan State will stop, so visitors are reluctant to come here. So, we have to close our resort," said U Hla Myint, owner of Mrauk-U Princess Hotel.
After the fighting and violence in 2012, the government restricted travel to some townships including Mrauk-U. Currently, travelling in the region has dropped due to the ongoing fighting. So, U Hla Myint pointed out that it is important to stop the war immediately in the area so that the region's tourism will recover.
"The main solution to see a rebound in tourism industry. Otherwise, all hotels here will have to stop operating," he said.
There are 6 hotels and about 20 guesthouses in Mrauk-U and they have been granted the government's permission to operate. The Mrauk- U Princess Resort, one of the six hotels, has totally closed now because of fewer visitors while other hotels have reduced their staff. 
The number of local and non-local visitor arrivals to Arakan State was over 60,000 in 2017, over 50,000 in 2018 and only 166 up to May this year, most visitors travel to Thandwe, Sittwe, Kyauk Phyu and Mrauk-U towns, according to the figure from the Ministry of Hotel and Tourism.