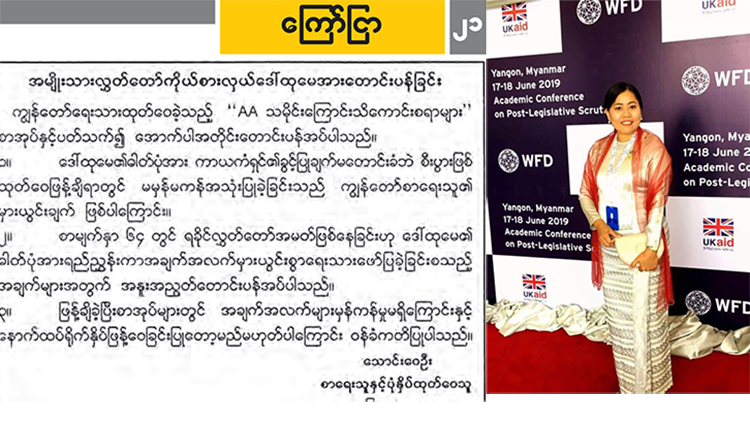 Win Nyunt | DMG
20 July, Sittwe
Author Thaung Wai Oo, who penned the book titled "Battles the AA Fought in Arakan State and History of the AA", officially apologized to Amyotha Hluttaw MP Daw Htoo May through state-owned media on 20 July for including erroneous information about her in the book.
His apology comes in the wake of a complaint the MP submitted to the Myanmar Press Council (MPC) on 21 June for using her photos in his book without her permission.
The author said in his statement that using her photos wrongly for commercial intentions without her permission, and he falsely stated on page 64 that "the wife of the AA's deputy leader Nyo Twan Aung is an MP" referring her photo.
Daw Htoo May accepted his apology. "The MPC negotiated with me to reconcile when the author apology," she said.
In the book, the author used photos of her that was taken with Dr Nyo Twan Aung and Daw Htoo May at a dinner during the Union Peace Conference – 21st Century Panglong in Nay Pyi Taw and stated incorrect information.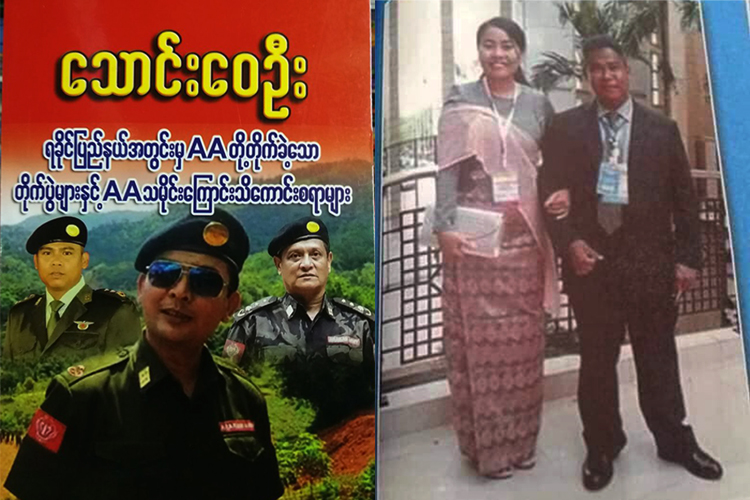 Erroneous or unverifiable information could cause serious damage to her reputation and her dignity as a lawmaker and it was an act of contempt on the behalf of parliament, the MP said in her complaint. She also demanded the author and publisher to immediately stop distribution the book and to recollect distributed copies.
The author said in his apology that he would not continue publishing and distributing the book, but did not say he would recall published copies.

Related News : Amyotha Hluttaw MP submits complaint to MPC