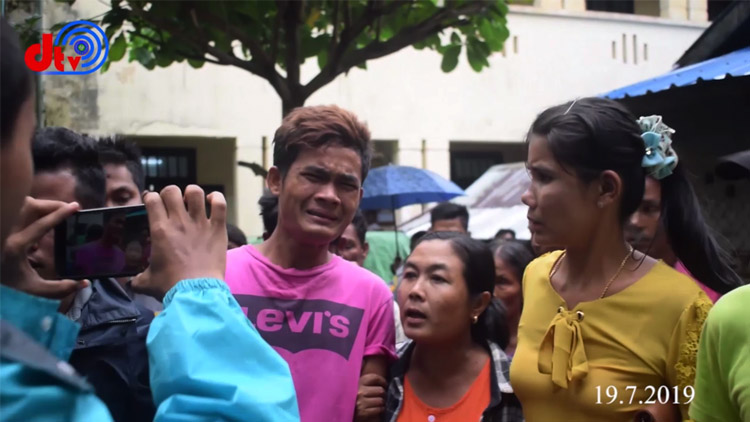 Min Tun | DMG
20 July, Sittwe
Two suspects are on trial for attacking the Myanmar Navy's anchored tugboat on 22 June in the capital Sittwe.
Ten people found near the incident have been detained after the AA attacked the Navy boat that was anchored near the estuary of Satyoekya creek.  The local police then released eight suspects after interrogation; three people were released on 5 July and five others were released on 18 July.
Ko Ye Min Naing and Ko Soe Htay Aung are still facing trial, and their next court hearing is scheduled on 22 July at Sittwe township court, their families said. 
The two suspects were just daily wage workers at a construction in the compound where the attack occurred, said Daw Thuzar, mother of Ko Ye Min Naing said.
"I wish they also are released because they are innocent too. Seven people from the compound were taken on the day the attack broke out. Five others have been released now. The remaining two suspects are my son and my grandson," Daw Thuzar said.
U Tun Shwe, who has been released on Thursday, said that he was released from Sittwe Myoma police station but he was told not to travel anywhere for a few months.
Of the eight people released, three people are taking shelter in Kayu Chaung monastery in Sittwe, a manager of the construction project in the compound, a site manager and family members of security guard in the compound were let go.
Two soldiers died and one other was injured during the attack.