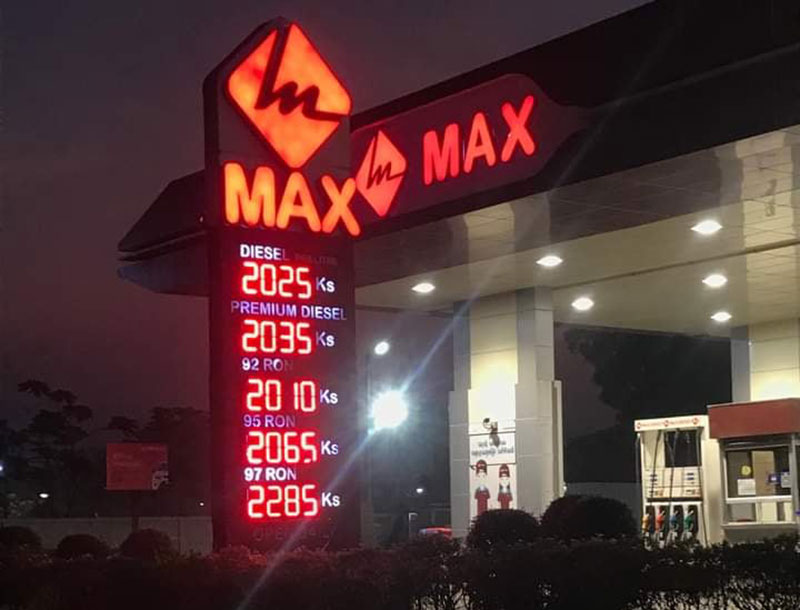 DMG Newsroom
4 March 2022, Sittwe

Rising global oil prices in the wake of the Ukraine-Russia military conflict have also pushed up domestic fuel prices in Myanmar, with the grassroots particularly hard-hit as a result.

A motorcycle taxi driver in Nyaungdon, Ayeyarwady Region, told DMG that rising fuel prices have made it harder for the grassroots to make ends meet.

"Gasoline prices are skyrocketing day by day. Last month, the price of gasoline was almost K1,800 per liter. Gasoline prices have risen since yesterday, leaving us with many difficulties. For ordinary working families like us, rising fuel prices have been a real challenge," he said.

Climbing fuel prices have also pushed up freight rates and bus fares, forcing some passenger bus lines to suspend operations.

"Rising fuel prices have pushed up transportation and freight rates. Some passenger bus lines have suspended operations and some drivers are in a lot of trouble for that," said a driver plying the route between Mon State and the commercial capital Yangon.

Fuel prices showed no dramatic rise from February to July 2021, in the immediate aftermath of Myanmar's military seizing power on February 1, 2021, but have risen sharply since January 2022, according to local filling stations.