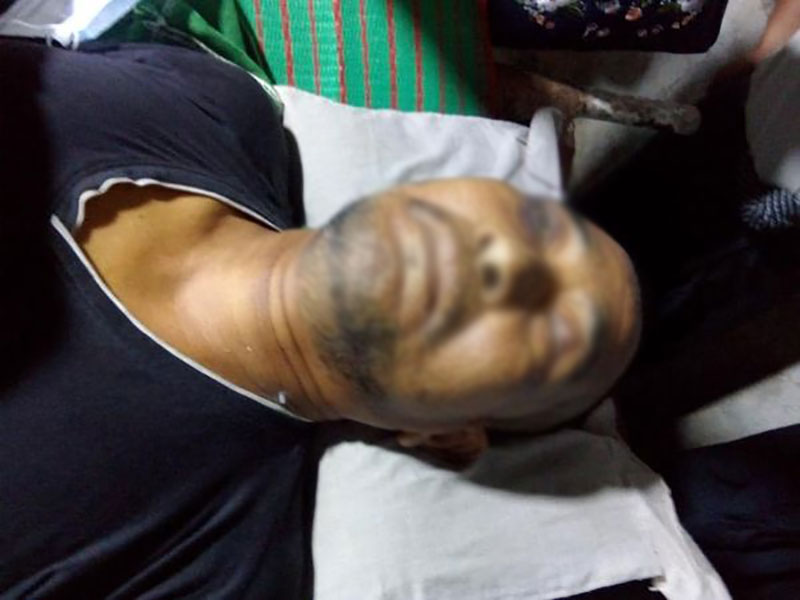 DMG Newsroom
1 April 2022, Mrauk-U

Family members are demanding answers in the case of a man who turned up dead more than a week after he went missing in Mrauk-U Township, Arakan State.

The deceased, 56-year-old U Maung Gyi Hla, left his home in Mrauk-U's Myothit ward on March 22. Family members say they were notified on March 30 that his body was at the mortuary in Mrauk-U.

The family lost contact with U Maung Gyi Hla after he went to a location together with a friend after receiving a phone call from the Arakan Army (AA), which was seeking to interrogate him. On Wednesday evening, two men came to inform the family that U Maung Gyi Hla had died of complications related to diabetes.

"I was told that my son had died of diabetes. My son was tortured to death. He had many injuries," said U Lu Maung, the father of U Maung Gyi Hla.

The companion accompanying Maung Gyi Hla on March 22 said he left him in the hands of the Arakan Army.

"U Maung Gyi Hla was taken into custody in front of me for asking questions. I asked if I could call him later, and they said no. We lost contact with him since his arrest and then found his body," he added.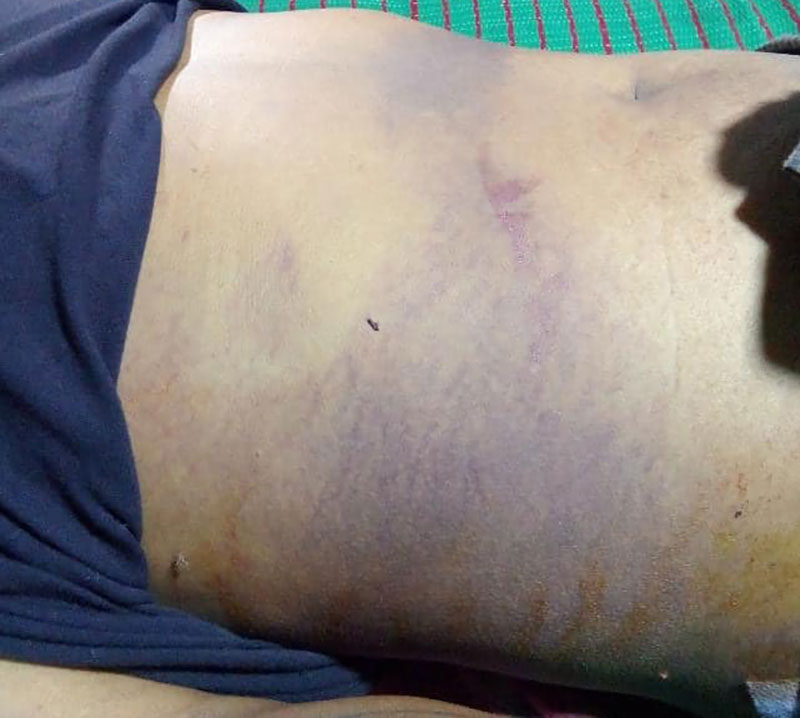 "U Maung Gyi Hla died while receiving medical treatment. We cannot say what kind of illness it was," said an official from Mrauk-U Hospital.

Family members said U Maung Gyi Hla earned a living selling fruits and clothing. His daughter is demanding justice for her father's death.

"We want to know the correct answer. I want to know why my father was killed. We have lost a father, so we want to know the truth," she added.

DMG is continuing to seek comment from the Arakan Army in connection with the death of U Maung Gyi Hla, and will provide that information if any response is received.

Major Aye Tun of the United League of Arakan/Arakan Army (ULA/AA) wrote on his Facebook page that the death of U Maung Gyi Hla would be investigated.

The ULA/AA will hold a press conference on April 5, the second of what it has said will be a monthly media availability in this format. The first was held on March 5.