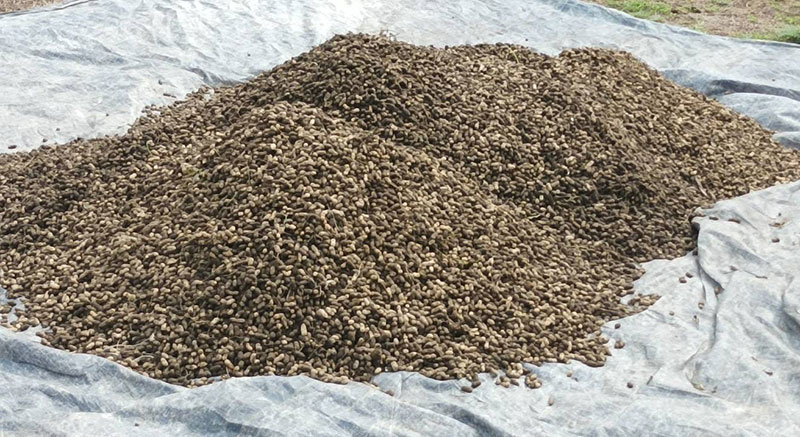 DMG Newsroom
12 May 2022, Manaung 
Local farmers in Arakan State's Manaung Township said peanuts have been damaged due to incessant rains since the beginning of this month. 
Last year, peanut damage was reduced due to heavy rains, but this year, peanut damage was due to prolonged rains, said Ko Kyaw Lwin, a farmer from Ngapugon village in Manaung Township. 
"Due to the continuous rain, the peanut plants could not be uprooted. And the peanuts that have been harvested cannot be dried in the sun, so they are soaked in water and cracked. We may suffer from financial loss this year," he said. 
One basket of peanuts is being sold for K22,000 this year, and peanuts are getting better prices than in previous years, farmers said. 
U Maung Saw Thein, a local farmer, said he was worried about the loss of groundnuts, which would have to be sold at a lower price due to the rains and lack of regular sun exposure. 
"The prices of peanuts are good this year. But when it rained, the peanuts could not be harvested because they were flooded. Due to the continuous rain, the peanuts should not be exposed to the sun. I still have about an acre of peanut fields that have not been harvested. I'm worried about the loss because buyers of peanuts that are not exposed to the sun are not paying the same price as before," he said. 
Many villages in Manaung Township are engaged in summer peanut farming, and the number of peanut growers is declining every year due to poor prices. 
Peanut prices are good this year, but peanut growers say the weather has caused a lot of damage.