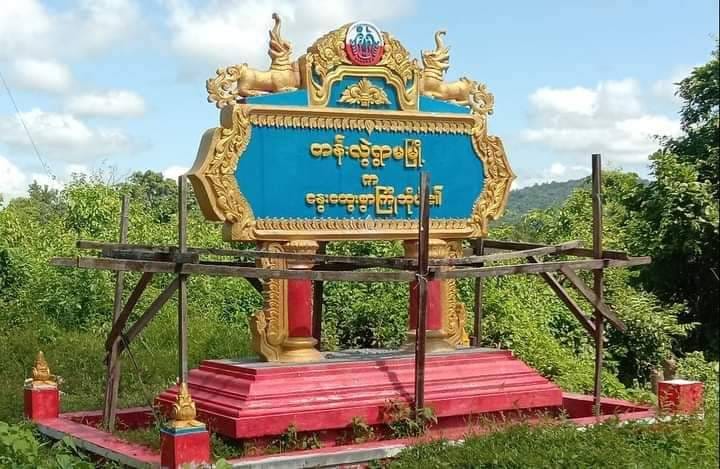 DMG Newsroom
17 May 2022, Taungup 
Myanmar junta soldiers searched for officials of the United League of Arakan (ULA), the political wing of the Arakan Army (AA), in Tanlwe Ywama town, Taungup District, on Monday. 
Around 50 junta soldiers questioned passersby at the entrance and exit of the town and asked them if they knew anyone engaged in the administrative and judicial departments run by the ULA/AA, said a local resident who was interrogated by regime soldiers. 
"At the entrance and exit of the town, they asked the people if there are AA officials in the town and if they know them. Town residents are concerned as soldiers who previously came to the town had never made inspections like that," said the resident. 
The junta soldiers who questioned people on Monday are from Battalion No. 544 based in Taungup, and they are often seen in town at night, according to the resident. 
Young people from Tanlwe Ywama and neighbouring villages have fled out of concerns for their safety amid the junta's stepped up security measures. 
"Some young people have gone into hiding. As the regime has been interrogating people, we dare not go out. Junta troops have been going from village to village, but they did not inspect homes," said a young local resident. 
Junta soldiers also searched for ULA officials in Sar Pyin village, Taungup Township, on May 6 and 7. 
Political observers have warned that fresh clashes could break out between the Myanmar military and the Arakan Army if the former continues to engage in activities perceived as attempting to contain the AA's influence.