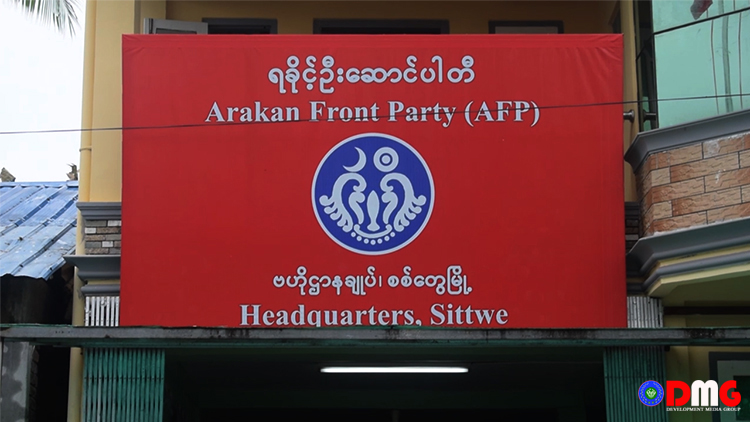 Khin Tharaphy Oo | DMG
27 July, Sittwe
The Union Election Commission notified the Arakan Front Party on 2 July to reorganize its central executive committee because one CEC member is included in two political parties.

The notification also pointed out the phrase "the CEC of the party had been established under the guidance of Dr Aye Maung", who has been convicted for high treason.

U Kyaw Lwin, vice chair of the AFP, said that phrase will be substituted with the phrase "according to the resolution of the meeting of the committee" and a list of CEC members will be submitted to the UEC. 

"They pointed out the phrase "the committee is established under the guidance of Dr Aye Maung." For them, Dr Aye Maung has now been sentenced for high treason. So, I think they do not like that phrase. Actually, I think a committee of a political party should be under the leadership of the founder and other alliances and the decision of the central committee," he said.

U Aung Thaung Shwe, who is listed as a CEC member of the AFP, was not allowed to resign from the Arakan National Party, so the UEC was notified to restructure the CEC because an individual can work for one political party at one time.

 "The case of U Aung Thaung Shwe is not related to the AFP. We will now exclude U Aung Thaugn Shwe. When he's free from the ANP, we will list him as CEC member again," U Kyaw Lwin said. 

The AFP is still trying to develop the party to run in the 2020 elections. For now they must wait and see what the consequences of the armed struggles in Arakan State will be.