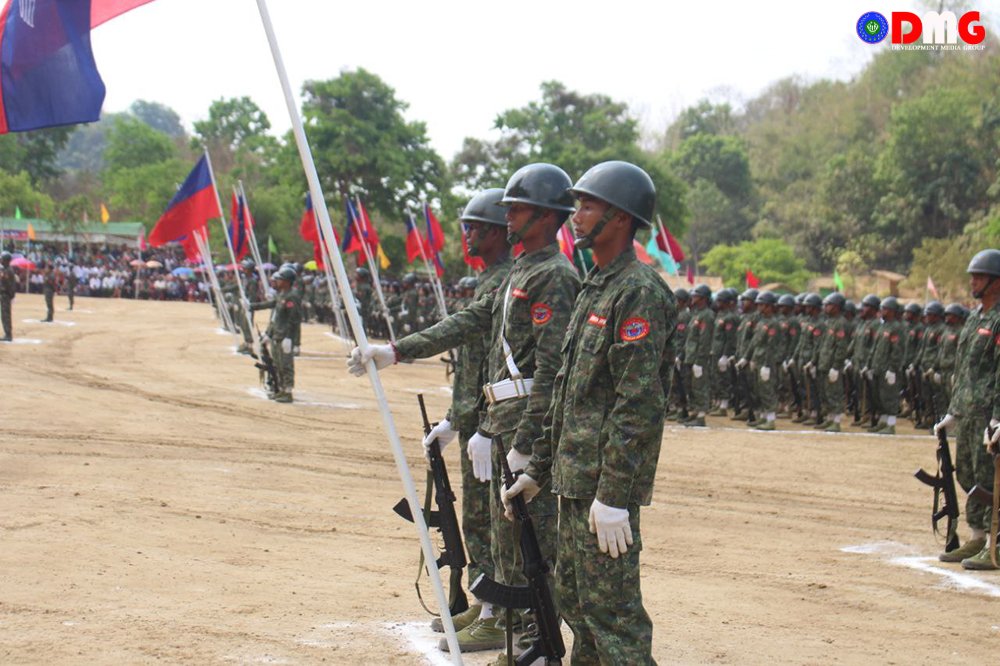 DMG Newsroom
26 May 2022, Paletwa 
Fighting broke out between the Myanmar military and the Arakan Army on Thursday near the village of Abaung Thar in the west of Paletwa Township, Chin State, with locals concerned for their safety. 
The clash erupted near Mt. Suu Poke some three furlongs from Abaung Thar village, and Light Infantry Battalion No. 289 near Paletwa was providing artillery support, according to locals. 
Sounds of artillery and gunfire were still heard into the noon hour, a resident of Kan Lay village, near Abaung Thar, told DMG at around 3 p.m. on Thursday. 
"People are still in the village as the fighting happened outside the village. We are planning to flee to Paletwa if the fighting occurs near our village. We are packing up our things. We can only flee to Paletwa," he said. 
Locals said there were heavy clashes near their villages when the Myanmar military and the AA engaged in often-intense fighting in 2019 and 2020. They are concerned that fighting on that scale may flare anew. 
Another resident said: "We are concerned that fighting will intensify. We have nowhere to flee to. How can we flee? The military has banned vessels. We can only stay in our houses." 
Abaung Thar is home to some 500 people from 120 households. DMG was unable to contact regime spokesman Major-General Zaw Min Tun and Arakan State Security and Border Affairs Minister Colonel Kyaw Thura, as well as AA spokesman U Khaing Thukha.
The Myanmar military and AA reached an unofficial ceasefire starting in late 2020, after some two years of fighting. Sporadic clashes have been reported since late 2021, and military tensions are reportedly running high at present in Arakan State.