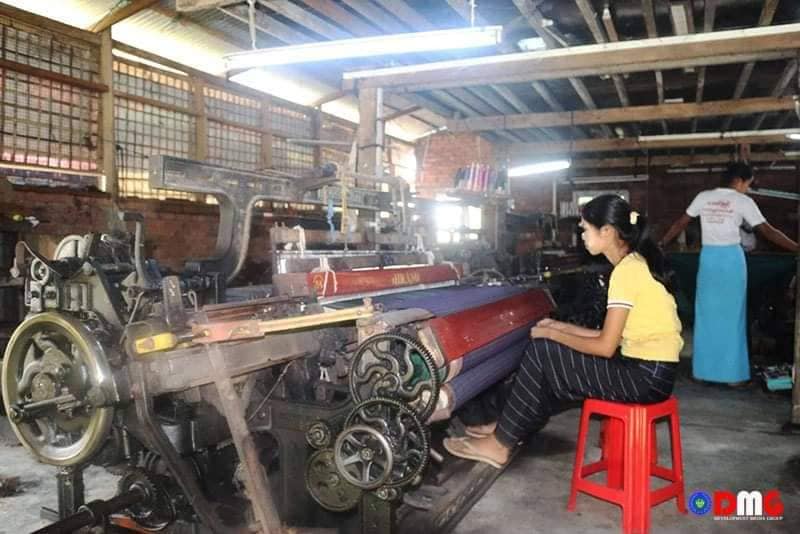 DMG Newsroom
3 June 2022, Sittwe 
Local weaving businesses in Arakan State are struggling to maintain their operations due to the soaring prices of raw materials. 
The businesses have to import raw materials for which prices have significantly increased due to the kyat's depreciation against the greenback since the military coup last year, said the owner of the Shwe Kyaw weaving business, Daw Ma Aye. 
"We use cotton from India, but we can't buy it directly from India, and have to buy from sellers in Monywa and Mandalay. The demand is larger than it was during the time of the Covid-19 outbreak. But as we have to pay high prices from raw materials, only 10 percent of our looms are in operation," she told DMG. 
The Shwe Kyar weaving workshop in the village of Kyar Ma Thauk, Sittwe Township, has more than 120 manual and automatic looms, but is now operating with just a fraction of that.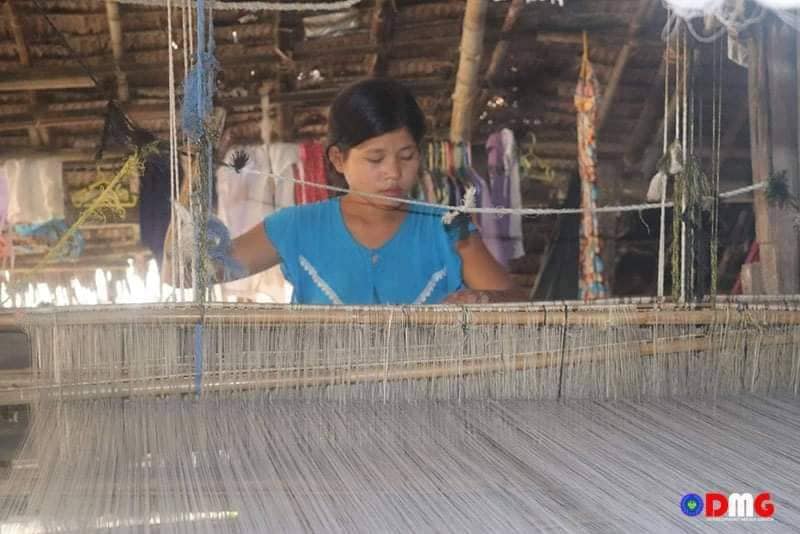 The price of thread has significantly increased, from K30,000 before the coup to about K80,000 now, according to Daw Ma Aye. 
Warr Bo Village in Sittwe, where the majority of villagers weave clothes for a living, is also struggling, said weaver Ma Kyawt Kyawt Oo. 
"As you know, the prices of raw materials have increased, and workers are also asking for higher pay. So, the production costs have increased and so are the selling prices. As a result, the demand has declined," she added. 
Apart from Warr Bo, at least five other villages in Sittwe Township engage primarily in the weaving industry for their livelihoods.